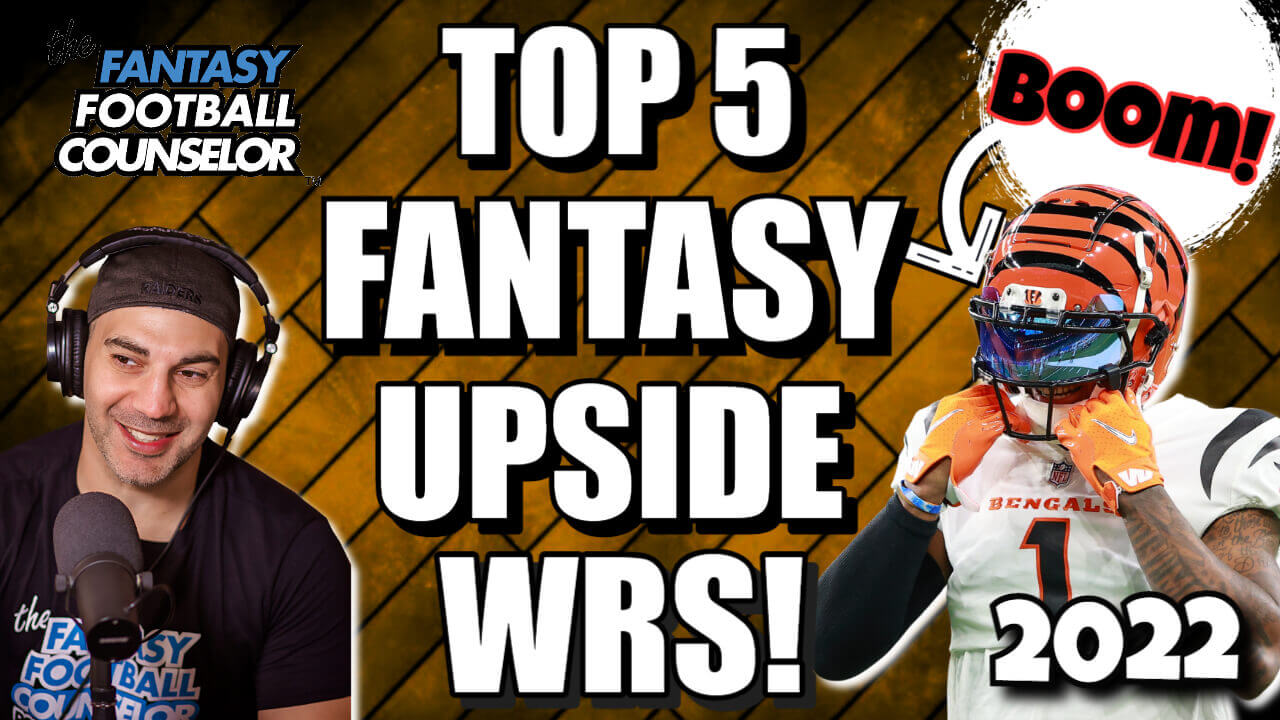 5 Fantasy Football Boom WRs 2022 | WR Rankings
February 17, 2022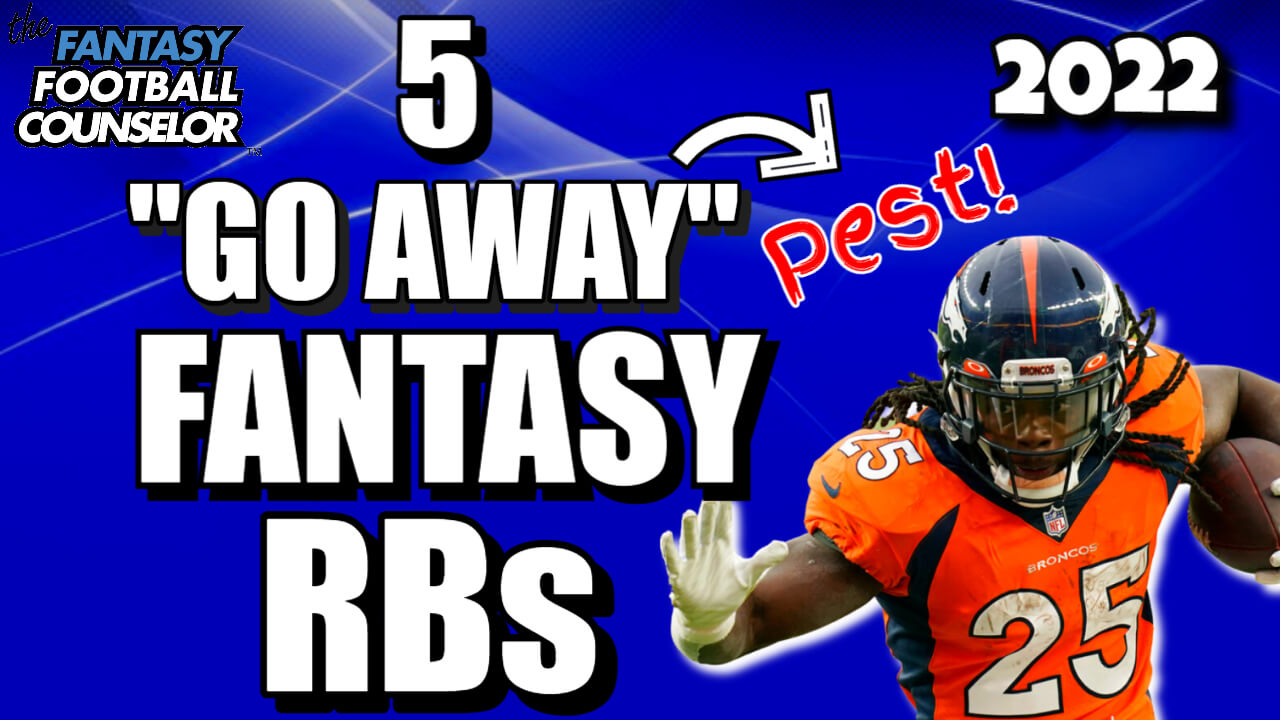 Fantasy Football 2022 Running Backs | 5 RBs That are Pests
February 22, 2022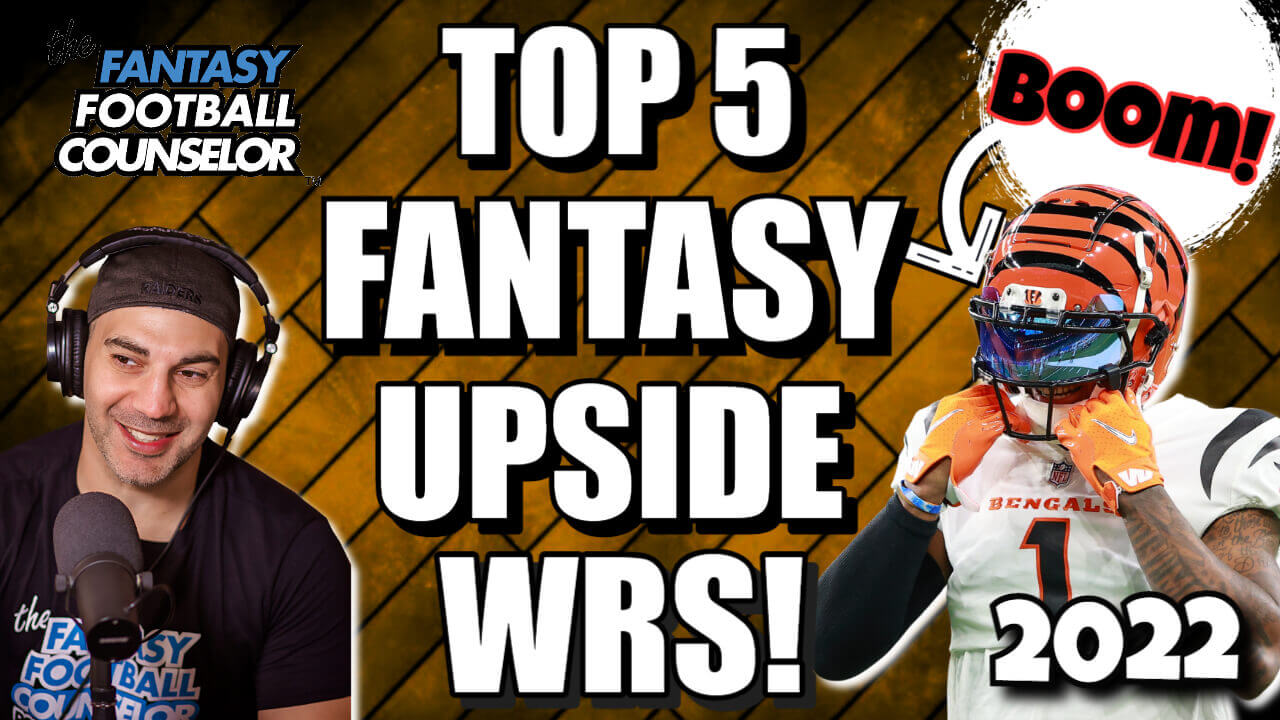 5 Fantasy Football Boom WRs 2022 | WR Rankings
February 17, 2022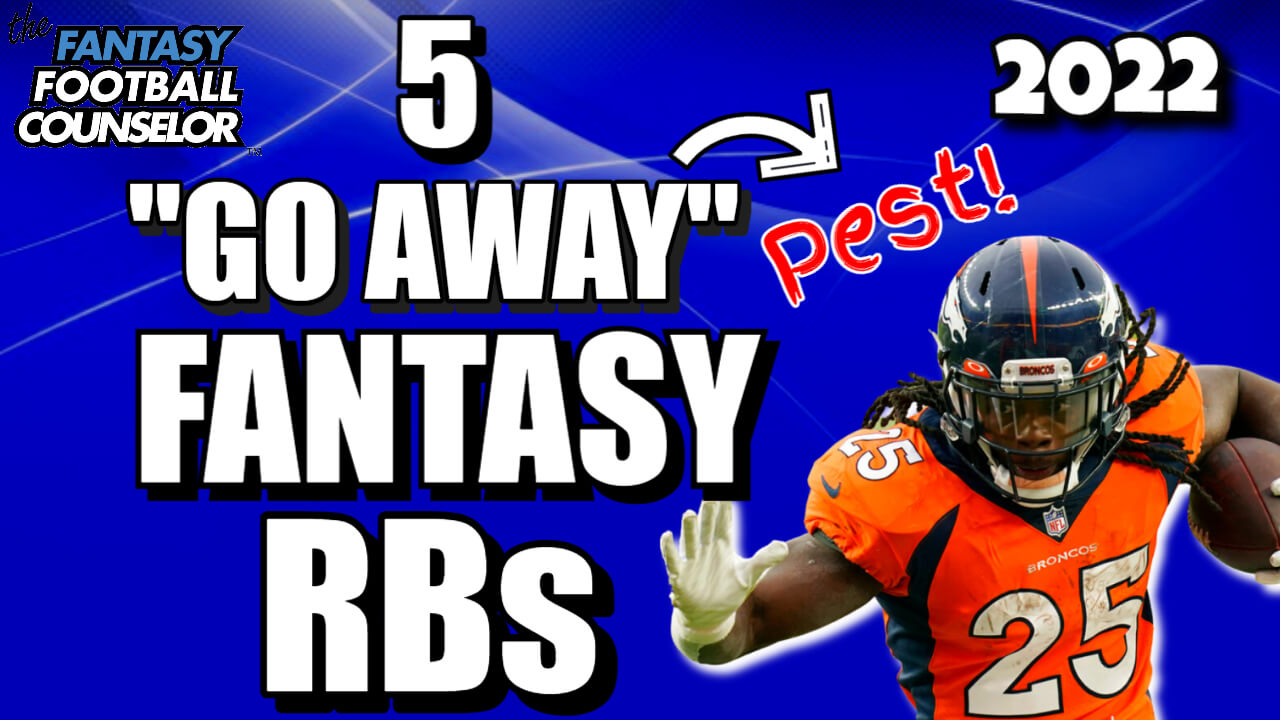 Fantasy Football 2022 Running Backs | 5 RBs That are Pests
February 22, 2022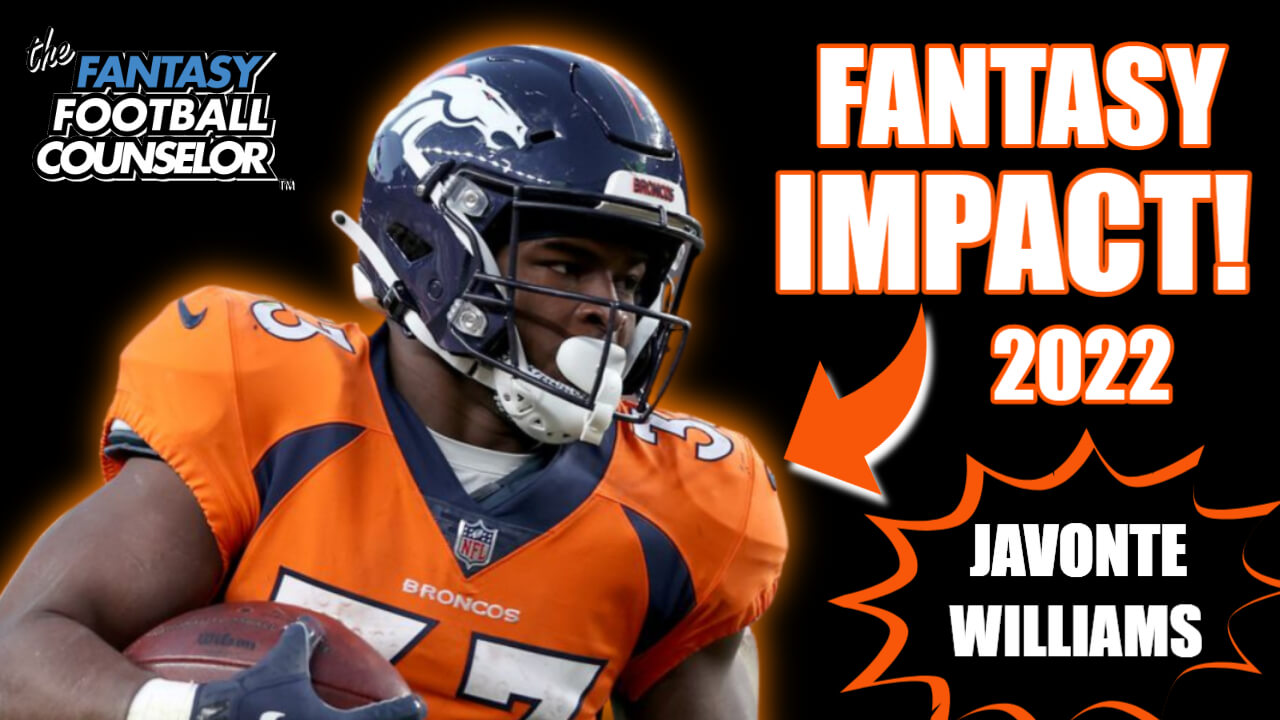 Fantasy Football Outlook and Full Impact of Javonte Williams in 2022.
Now, if you look at him last year. We're going to talk about his last year's performance and we're going to project a little bit forward here. With Javonte Williams, you're looking at a guy that was drafted in the second round. Now I can go back a couple of years, I remember John Elway was sitting there talking to Royce Freeman, and they had drafted Royce Freeman and they were super excited about him because they wanted him to be the workhorse running back. Then there was Phillip Lindsay, but he was never supposed to be a full workhorse running back. He was the undrafted free agent RB that stepped up for the Broncos. So, you had Philip Lindsay there, you had Royce Freeman. Lindsay did a little bit better out of the two. I thought Royce was going to be the guy. But he looked really lackluster didn't look good and is no longer with the team now so they brought in Melvin Gordon.
They brought Melvin Gordon here almost kind of like a placeholder. A guy that came in with only one, 1000 yard rushing season. Subpar running back, never been that good. Now at the time of this recording, Melvin Gordon is a free agent. I'm assuming from what I'm hearing I've been following some Denver Broncos news, assuming he's not coming back. From what I hear, he's not going to come back. But if he does come back, that's going to change this a little bit. Assuming he's not going to come back, Javonte Williams' value is through the roof. Okay? If he does come back, I still think Javonte Williams takes that job and gets the bulk of the volume. Okay? So let's break down last year. Now understand, Javonte was a rookie.
So he's only gotten better, and they want to work this guy to be that workhorse running back. Going back to that Royce Freeman conversation, they wanted Royce to be the guy. Elway said we want that workhorse running back. Never happened. Everybody craves to get that Zeke Elliott or that stud running back, that CMC that goes off, or that Najee Harris, which is what he's doing in Pittsburgh, right? They want that workhorse running back. They want a guy that they can trust on every down that could also catch the ball. And that can give them a good return on investment for the round they drafted him.
About Javonte Williams
So you look at Javonte Williams, second-round pick on North Carolina. 5'10, 220 pounds. Solid, workhorse, capable running back. Let's break down last year's numbers. 203 attempts, 903 yards, four touchdowns averaging 4.4 yards per carry. Adding 43 receptions, 316 receiving yards, and three receiving touchdowns. A total of seven touchdowns on the season. That is with Melvin Gordon there. Melvin Gordon was a thorn in the side of Javonte Williams.
Again, at the writing this, Melvin Gordon is still there. Free-agent, assuming he's gone by the time you listen to this because people are going to be digging this video up prior to the draft season. Assuming Melvin Gordon's gone, Javonte Williams should be on your roster no matter what. Now I don't know where he is going to fall. It depends on where he falls. Now if Melvin Gordon's gone, I would anticipate this guy easily coming off the early second round. That's where I would draft him. It may even spike up earlier if he is slated as the RB one full workhorse. Now, if you look at last year's target share, attempt share that is.
Melvin Gordon had 203 attempts. So did Javonte Williams. Assuming Melvin Gordon's gone, and even if Melvin Gordon's there, I still believe Javonte Williams goes up and has a floor of 260 rushing attempts. With Melvin Gordon gone, almost 300, maybe even more. The Denver Broncos last year rushed the ball 413 times. Mike Boone came in, had a couple of rushing attempts, nothing crazy, four. And I don't know who this guy is. Damarea Crockett had three attempts. Nothing to get concerned about there. So Javonte Williams is the man.
Javonte Williams 2022 Stats Projection
At the end of the day, he's the young guy, he's a talented guy, he is the guy that should be getting the ball. So let's go to the verdict here at Javonte Williams, what we should be expecting out of him. Like I said, 260 attempt floor. That's easy. We're looking at a floor of 10 touchdowns. Again, Melvin Gordon hoarded away eight. So I'm only anticipating Javonte Williams having at least about 10 touchdowns because there are 12 touchdowns to be had here. That was the total touchdowns last year. They rushed the ball in 10 times. Melvin Gordon is gone, we're looking at a floor of 10 touchdowns for Javonte Williams.
Now, the one problem that falls here is the quarterback situation. Who is the quarterback? What's going to happen? There were rumors about Aaron Rodgers coming in and a Quarterback change. I don't know if Drew Lock is a solution. I don't think Bridgewater's a solution there. And that's really going to predicate and alter, and definitely impact Javonte Williams. If he catches the ball out of the backfield a lot more, that's going to be really good. He out-caught the ball last year. 43 receptions compared to Melvin Gordon's 28. So he does catch the ball and he caught it more than Melvin Gordon last year, who is known for a decent, he's a decent pass-catching back, Melvin Gordon is.
So you're looking at Javonte Williams. I see a full workhorse running back who's totally capable to carry the load. 260 attempts, even if Melvin Gordon's there. And again, that's on the low end. So if Melvin Gordon's gone, it's going to be 260 to 320 rushing attempts, 10 touchdown floor as high as up to 16 I see here with Javonte Williams in regards to ceiling. And then you're looking at least 50 to 80 receptions minimal and at least five to eight receiving touchdowns. So the sky is the limit with Javonte Williams.
Should you Draft Javonte Williams in Fantasy Football 2022 Drafts?
I would love to package Javonte Williams as my RB2. A Najee, Javonte Williams, 1-2 combo in rounds one and two be phenomenal. Or I could sneak in and get Jamar Chase as a wide receiver. And I like to go robust RB early, but I would be tempted to go Jamar Chase round one and sneak and get Javonte Williams round two and see who falls at running back at round three. So this is going to be very interesting to see where he lands. Now currently I believe he is sitting top 10 amongst running backs. So the mainstream is onto him, last year they weren't. He was a steal, but I still think that this year is the year he breaks out. He will be one of those guys, you know, only a handful of guys like Jonathan Taylor, Derrick Henry, that will be given that full workhorse, running backload.
So that's what I'm excited about for this year. So the sky is the limit. The Denver Broncos are not afraid to run the ball. Now, when you look at the receivers, we're going to have to see what happens with the receivers. You know, Jerry Jeudy was hurt last year. So you need Jerry Jeudy on the field, distracting the defenses, spreading them back, opening things up for Javonte Williams. Courtland Sutton. You know, he wasn't a huge factor last year, only two receiving touchdowns. Tim Patrick led in receiving touchdowns last year. So we need Sutton, we need Judy out there doing what they do best. Getting the ball, bringing it in, distracting the defenses. And I don't know what's going to happen with the draft, but if they bring in a stud wide receiver, it's only going to help Javonte Williams, less stacked boxes for him.
So, there are some question marks in regards to this offense as a whole. In regards to the quarterback, in regards to Melvin Gordon shifting out, and in regards to the receiver staying healthy and on the field and distracting the defenses in regards to less stacked boxes for Javonte Williams. So going into this season, I got to tell ya, I am super excited. I will be targeting Javonte Williams for the best value I can.
I'll be watching his ADP very steadily here in the offseason. And again, make sure you guys do subscribe. I will be covering this, but again, he's a guy that I'm super high on. And also, another thing I'm going to be watching is the NFL draft, are they going to bring in somebody else? Are they going to draft someone else to back Javonte Williams? How good is that talent? Maybe they get a fourth-rounder, and maybe it's a committee. We don't know at the time of this recording. So again, watch and understand that Javonte Williams pretty much, no matter what, unless something catastrophic happens; God forbid he gets hurt in the off-season, or they bring in a stud, they draft a stud RB in round one, which I highly doubt. They need a quarterback, they need other things to address.
Final Thoughts
They're set at running back and Javonte Williams is an absolute stud. I'm sold on him. Now, if you are new to the channel, make sure you do subscribe. There's a link to the impact series below. Make sure you watch all the videos so you get an in-depth analysis of each player that is fantasy relevant, fantasy football, 2022. Impact series, very, very powerful stuff, and get the 16 round draft where you have everything in one spot. We're talking sleepers, we're talking breakouts, we're talking everything you need to crush your draft. It's actually like having me at the draft with you. 16 rounds is a video training with a cheat sheet below with all the optimal players, all the notes that are there are updated up until the season starts.
So, get that 16 Round Draft Solution and you'll be extremely happy. There's been rave reviews, amazing raving reviews about it. Everybody's happy, everybody's excited about 16 rounds because it actually helps you win your leagues. Drop the consensus rankings. All right guys, subscribe. I appreciate you.
Full Video on Javonte Williams Outlook is available on Youtube now! Follow the #1 Fantasy Football Instagram Page for NFL news and analysis!