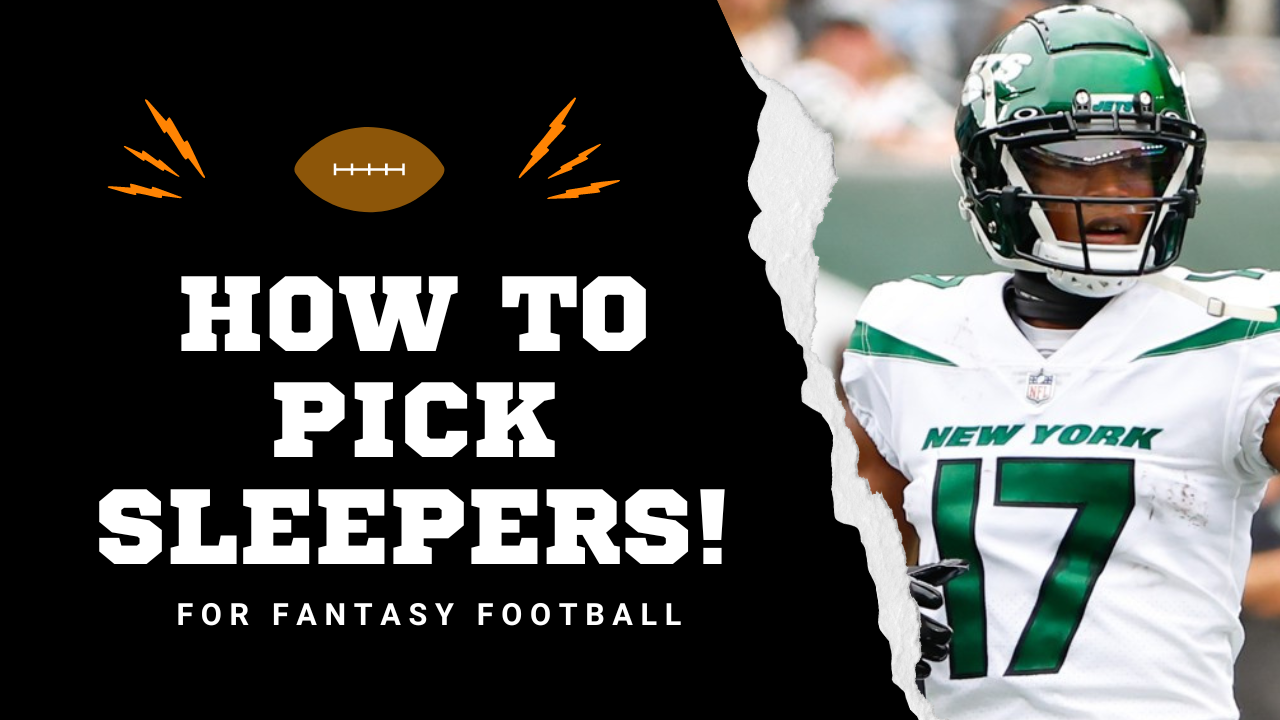 Best Fantasy Football Sleepers
Selecting fantasy football sleepers can be a critical factor in winning your league. A fantasy football sleeper is a player who is underrated and has the potential to outperform their draft position. Here are some tips to help you find sleepers in your fantasy football draft:
Look for Breakouts Candidates
Monitor Preseason Performance
Consider Coaching Changes
Check and Study Depth Charts
Focus on opportunities
Keep an eye on injuries
1. Look for Breakout Candidates:
Players entering their second or third year in the league and have shown potential in limited playing time are prime candidates to break out and become fantasy stars.
In 2022, it was easy to spot and pick up Kenneth Walker as he was slated behind Rasaad Penny before the season started but had a ton of upside. Penny had years to wow us, and we were not wowed. Walker stepped in and crushed it as soon as Penny got hurt.
2. Monitor Preseason Performance:
Pay attention to how players perform in the preseason, mainly if they compete for a starting role or have a favorable role in the team's offense or defense.
Don't put all your attention here, but there may be flashes of greatness that can be seen in the off-season or the pre-season, so be on the lookout!
3. Consider Coaching Changes:
New coaches can bring new schemes and opportunities for players. Look for players who could benefit from a coaching change, such as a running back in a more run-heavy offense.
4. Check Depth Charts:
Look for players buried on the depth chart but have the talent to make an impact if given the opportunity. This is a crucial aspect and how I end up finding my sleepers!
When looking at these depth charts, look for guys that can surpass players that have not impressed before.
5. Focus on Opportunities:
Look for players who have the potential to see an increase in opportunities, such as a backup running back filling in for an injured starter.
One key element is looking at rookies and where they were drafted. If a team spent a lot of draft capital on a particular rookie, you can look for him to step up and get a lot of playing time!
6. Keep an Eye on Injuries:
Injuries to starters can open up opportunities for backup players, who may have been overlooked in the draft.
Also, make sure you avoid players that are injury prone. They may look like sleepers with good value, but they could end up getting hurt again, and you wasted a pick on a potential sleeper.
By keeping these tips in mind, you can find hidden gems and sleepers who can help you win your fantasy football league. Make sure you grab the 16 Rounds Draft solution to be light years ahead of the competition and to find the best fantasy football sleepers for that particular year.