[iframe style="border:none" src="//html5-player.libsyn.com/embed/episode/id/14579012/height/100/width//thumbnail/no/render-playlist/no/theme/custom/tdest_id/1750511/custom-color/3db4fa" height="100″ width="100%" scrolling="no" allowfullscreen webkitallowfullscreen mozallowfullscreen oallowfullscreen msallowfullscreen]
Fantasy Impact of Alvin Kamara analyzed by the Fantasy Football Counselor. We dive in deep to let you know if you should draft Kamara early in your draft for 2020 fantasy.
Joseph Robert, the Fantasy Football Counselor. In this article, we are talking about Alvin Kamara and his fantasy football impact for 2020. I'm doing the impact series because I want to break down every single player and let you know if I draft them and give you guys all the facts so you guys can make the educated decision, guys, on if you should draft them on your roster because you got to be selective with every person you draft on your roster. So I got to lay out the facts, give you the entire situation, the breakdown so you guys can make that educated decision. So today we're talking about Alvin Kamara 2020 and I'm super excited to give you guys the impact. So now if you're on YouTube, there's a link here below to the entire impact series.
And again, I'm keeping them bite-size information, 10-15 minutes to get you guys that information. Also, you guys, I really appreciate it. Please smash that thumbs up here on YouTube, means the world to me. That's the best way you can repay me. And also I want you guys to succeed so get the 16 Rounds Draft Solution below, first-ever only video training. This is the future of fantasy football. Anyone selling you a draft kit, it's outdated. Guys, it's literally like using a payphone, putting a quarter in, and using a payphone, not using a cell phone. That's what it's like. 16 Rounds Draft Solution, guys, this is the game-changer. I give you all the available players in each round. You're going to absolutely love it. Your roster is going to be optimized. Everything, sleepers, breakouts, the entire deal 16 Rounds Draft Solution, get it below or head on over to thefantasyfootballcounselor.com right away.
All right. So let's talk about Alvin Kamara. I'm going to pull up his stats here for myself so I can review them so I know what the heck I'm talking about. Mind you, I've memorized most of these players' stats because that's all I do. All I do is literally look at numbers, look at situations, look at depth charts, look at the entire situation with every single player. So do you draft Alvin Kamara? What do you do? Now listen, this guy is clearly sitting fourth amongst the consensus rankings. Understandably so. The guy hasn't even got his big contract. So, Alvin Kamara, he needs to get paid. He needs to get paid big dollars. The guy has ultimate elite talent. I mean, the guy catches the ball in the backfield better than anybody pretty much. He's a dynamic playmaker. He's quick, he's agile, phenomenal receiver. The thing about him is that he's always packaged with another running back, which was Ingram in the past, now Latavius Murray. And the unique thing about him is that he always finishes in the top 10 consistently, even though he is packaged. So he's one of those very rare breeds. Now I just did a video on Austin Ekeler where people think Ekeler's going to be the next Kamara. and listen, I totally disagree with that. Alvin Kamara is a special talent. He genuinely is. And this guy has a unique way in a unique offense to always finish top 10 as I said. Now, looking at him last year, he finished ninth. Not the best, right? Understandable. He only played, what, 14 games as he missed a few games. Thomas got a bulk of the volume in receptions. Michael Thomas had this great year. He had 185 targets, which was astronomical, Michael Thomas.
Alvin Kamara Fantasy Numbers
So Kamara's on the Saints, good offense. The thing about him, he had 97 targets, 81 receptions, 533 yards and one receiving touchdown. Now rushing touchdowns last year, five rushing touchdowns, not bad, 4.7 yards per carry, 797 yards, and 171 attempts. Now his receiving touchdowns were a little bit low. That was one of the main issues. Now, if you go back to his 2017 stats, Alvin Kamara finished third and where he deferred a little bit as he had more receiving yards and he had more receiving touchdowns. He had five receiving touchdowns and eight rushing touchdowns so more in regards to touchdown volume. That was pretty much the difference. That's why he finished third compared to the ninth. So he had a decline in pretty much almost every aspect, especially again, those receiving was only 533 in 2019 with one receiving touchdown. That's really going to affect his overall numbers and bring them down. Is he going to continue to decline, or is he going to step up? I think he's going to step up because I think he had a bit of a dip year back in 2019. I think he's going to come back up. He's going to be on the upward swing. So what I'd like to see every year again are 81 receptions. That's almost a lock. And what he does with that is going to … 81 receptions, if he gets more out of that, that's a bonus. So he could crack maybe a thousand receiving yards. You never know. So that I'd like to see come up and I think it genuinely will this year. So that's kind of a big drawback to him. And another drawback when you look at Kamara is that when you do draft him, again he's sitting at fourth in the ADP amongst other running backs, it's like one of those things where you're like, "Okay, do I make a decision here and pull the trigger and grab Alvin Kamara in my draft?" when you're doing your fantasy football draft or, "Do I grab a guy like Derek Henry," a guy that's a full workhorse kind of guy whose going to get me those attempts.
So when you look at Ekeler and Kamara, similar. They're not going to get a lot of rushing attempts. Ekeler, I think had 132 in 2019, and Kamara had 171. So the upside and the talent and the more consistent number is going to Kamara. So if you're looking at Kamara and Ekeler, the edge goes to Kamara because he's more consistent and safer. But we look at Ekeler, the ceiling's higher because you're uncertain. He could really bust again or could boom. So you've got to look at the situations. But when you're looking at both, Austin Ekeler and Alvin Kamara, you're looking at guys that … Both of these guys are uncertain. They're not the full true workhorse running backs and that's kind of the concern. And that's one of the main reasons I've kind of stayed away from Kamara throughout the years.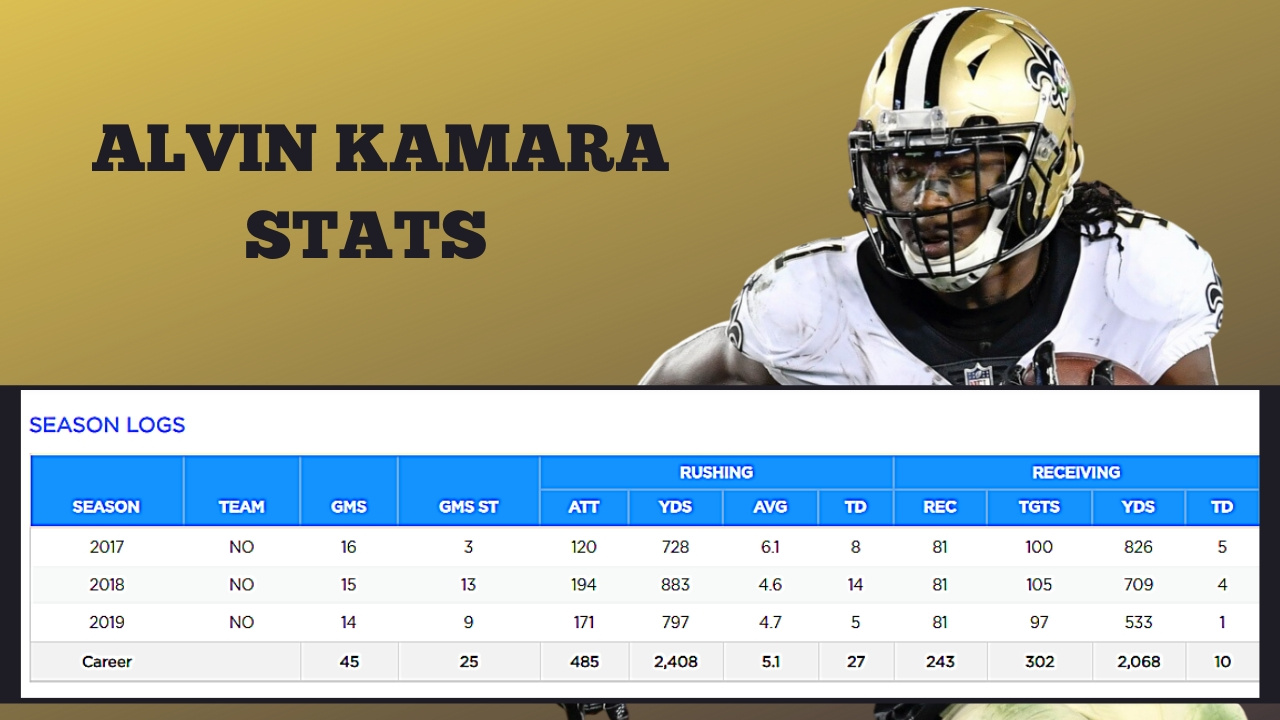 Would I consider drafting him this year? Possibly. If Barkley, CMC, and Zeke and Henry are gone, I may look at him, but he never really falls. You usually see Henry and him come off the board, usually Kamara first. It's weird because Henry's a full true workhorse. I'm surprised he's not coming off in the second. I got him second. I got Saquon, then I got Henry, then I got CMC, then I believe I got Zeke. So I mean, I'd rather get Jacobs I would think over Kamara. I think the ceiling is higher. I think he's going to get more attempts than Kamara. I understand Kamara finished top 10 and he's safe, but with Jacobs, you're going to get more rushing attempts. That's what I like. I like the full workhorse running back, the guy's going to get the volume, he's going to get the attempts, going to get the whole package of work.
2020 Fantasy Projection
So let's talk about the verdict here. Am I going to draft Alvin Kamara for 2020? That's the big question. And I'm going to say if he falls to me, probably, and if Jacobs has gone as well. But it's not going to work like that. Alvin Kamara based on ADP is going to probably go ahead of Jacobs. So unlikely that I will have Alvin Kamara on my roster. Okay? So you got to look at ADP. It's just going to come off the board. And then I just think there are more attractive options to get than Alvin Kamara. I probably not going to end up with him because if I go first, it will probably be Saquon or Zeke or someone or Henry. And then if he falls, it's probably going to be Jacobs. So he just won't fall to me. That's just the way it's going to work.
And if I draft at the end of the first round, maybe Jacobs's going to be there. I'll grab him. Maybe I'll even grab Todd Gurley and go Leonard Fournette, go those two guys. Who knows? But at the end of the day, guys, you really got to start focusing on going with that robust fantasy football draft strategy. It's very imperative that you guys take my advice on this. Because again, I'm going to say this in all my impact videos because I want to hammer this point home. And years ago, I sounded like a madman because everyone is going wide receiver, wide receiver in the first rounds. I'm like, "Guys, don't do that." And the mainstream sheep were lashing me on social media saying, "This guy doesn't know what he's talking about. He's nuts, blah, blah, blah." Now everyone's kind of jumping on this whole robust RB train, which is what is robust RB?
Get three running backs in the first three rounds or even three running backs in the first four rounds. I'm almost comfortable going four running backs in the first four rounds. Now I talk about this more in the 16 Rounds Draft Solution. There's a link here below or head on over to thefantasyfootballcounselor.com. But I will tell you, there is a ton of depth at wide receiver going into this 2020 NFL draft. You can get wide receiver ones, Cooks. You can get Hilton, you can get Brown from the Ravens. You can get value, there is a ton of guys. There's Diggs available. I can keep going. There's a ton including McLaurin. You can get a ton of wide receiver ones on their team and just stack a bunch of them and get a couple of breakouts later, right guys, that could potentially break out some sleepers and you can lock in those two wide receivers spots or even three wide receivers spots with ease. And then you can basically flex one of your workhorse running back. So I'm telling you guys there is a ton of depth. So again, going back to Alvin Kamara though, very, very impressed with him. I mean, going back to 2017, this guy finished top three in PPR. Going back to 2018, he finished fourth amongst running backs. So third amongst running backs, then fourth amongst running backs in 2018. And 2019, a little bit of a dip of a year, but not to be alarmed, not to be concerned, finished ninth amongst running backs. So Alvin Kamara is consistent. Alvin Kamara needs to get paid. Alvin Kamara is an elite talent. The only thorn I got to tell you guys, one drawback again, this bothers me. And it's going to probably bother you. Latavius Murray had 146 attempts last year compared to 171 from Kamara.
Kamara, yes, showing he's the primary back. But 146 attempts gone from your workhorse, running back, a guy you're going to be getting in the first round. Another thing, five rushing touchdowns for Latavius Murray. Again, another thing that bothers me. Another thing I want you guys to know that's going to bother you. If you are looking for rushing attempts from especially the goal line from Kamara to get those rushing touchdowns, you got Latavius Murray, then you've got Taysom Hill quarterback who's going to rush those in. That's going to be a little bit of a pest for me as well if I'm a Kamara owner because now you've got a quarterback who's like a running back who could rush it in. That alone is a bit of a turnoff for me to commit to Kamara.
So I'm going to say, love the ceiling, love the upside. Trust me, Kamara is going to have a good year. But for me, I've got these thorns in my side that is bothering me with the Taysom Hill, with the Latavius Murray. So at the end of the day, I'm probably going to stay away from him. I know I'm ranting on about this because I just want you to look at every possible angle and every possible deterrent on why you wouldn't want to draft a player so that you guys can make an objective and a proper decision on it. So Alvin Kamara, too many things that bothered me. So I'm going to probably say no to Kamara for me, but it's up to you guys. If you want to get Kamara and package him up with a Todd Gurley, a David Johnson later, a guy like that and maybe get a fourth running back in the first four rounds, do it. But make sure you guys get yourself some workhorse running backs that could also be workhorses for you in case things don't go the way you like them with Alvin Kamara. But he's going to have a good year. There's no doubt about it. Okay? Personally me, I like workhorses.
All right, that's it, guys. The stats are there. Finished ninth last year. Ran over every number with you I could, Latavius Murray numbers. Everything's here for you guys. Make sure you guys smash thumbs up, leave a comment below. Let me know, are you drafting Alvin Kamara? I'd like to get your feedback. And also guys, genuinely appreciate. Make sure you guys get the 16 Rounds Draft Kit ( Solution) because I want you guys to win and I've created a product for you guys. So get it, guys. You're supporting me, you're supporting the channel, and you're also getting something that's actually going to help you guys win. Scrap the draft kits, scrap the cheat sheets. The future of fantasy football has arrived!
– The Counselor
Make sure you are subscribed to this #1 year-long fantasy football podcast to dominate your leagues.