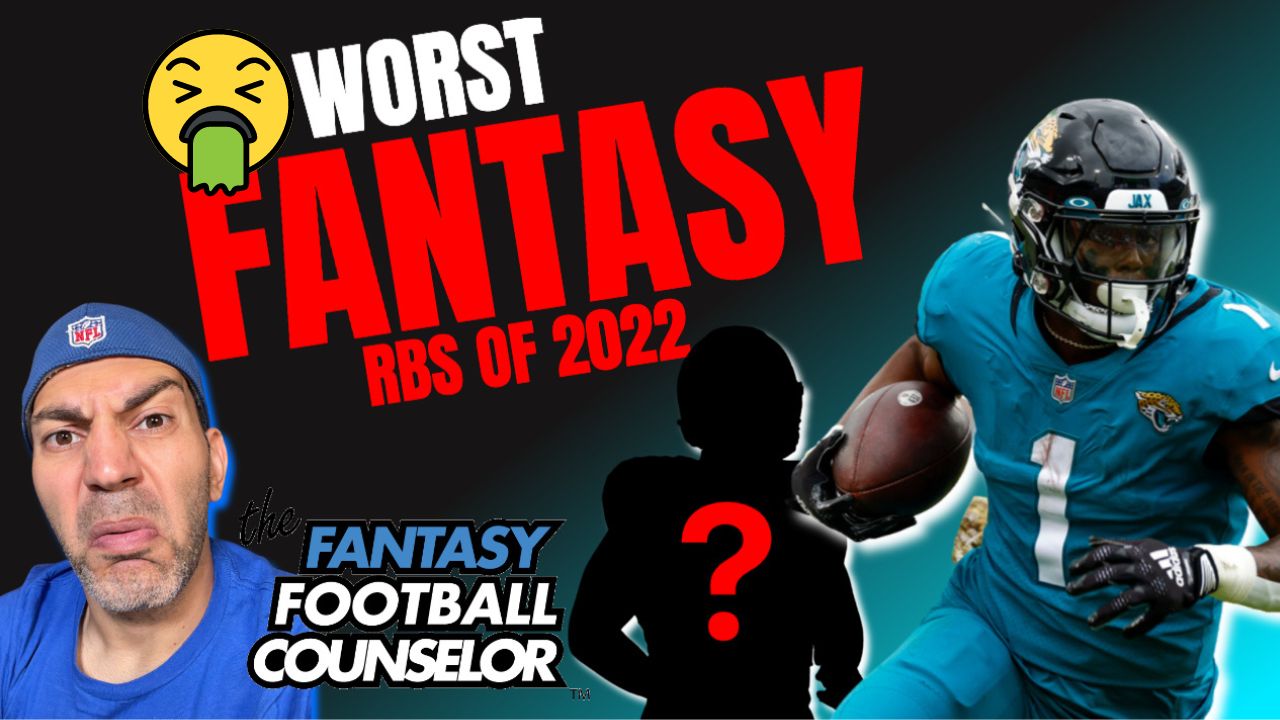 Fantasy Football RB's 2022 | The Biggest Busts of the Year!
December 6, 2022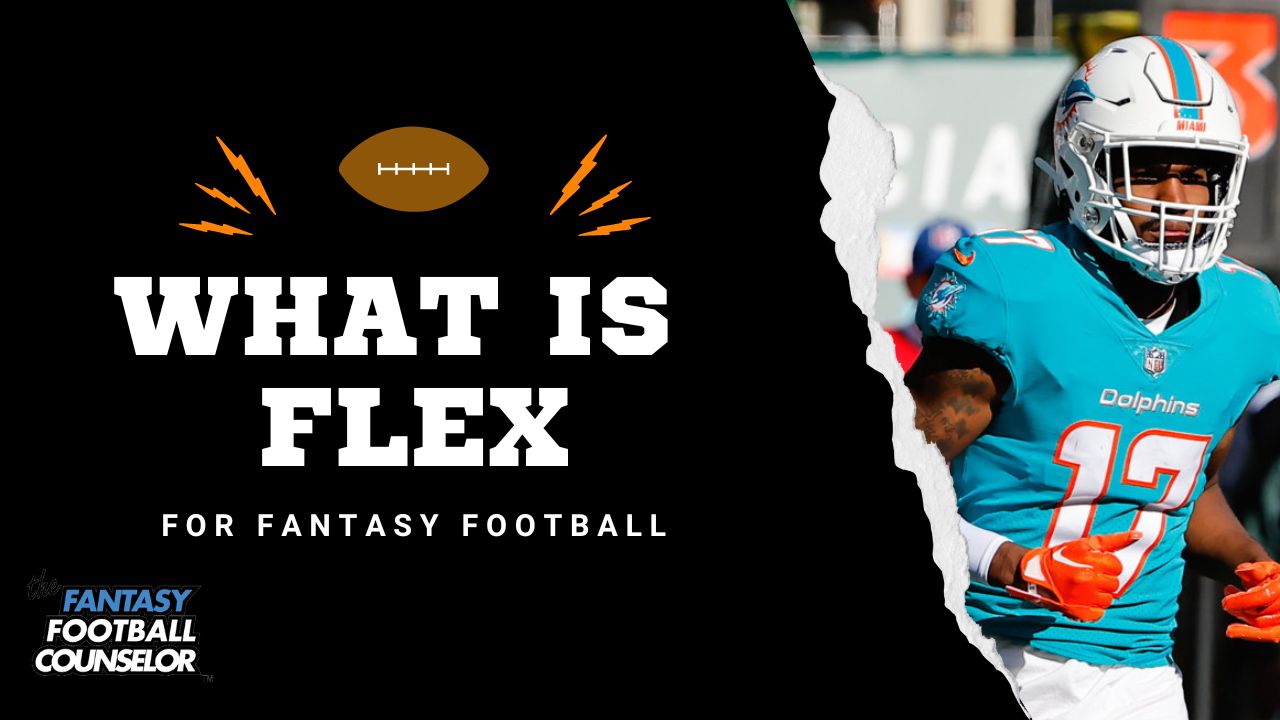 What does Flex mean in Fantasy Football
December 13, 2022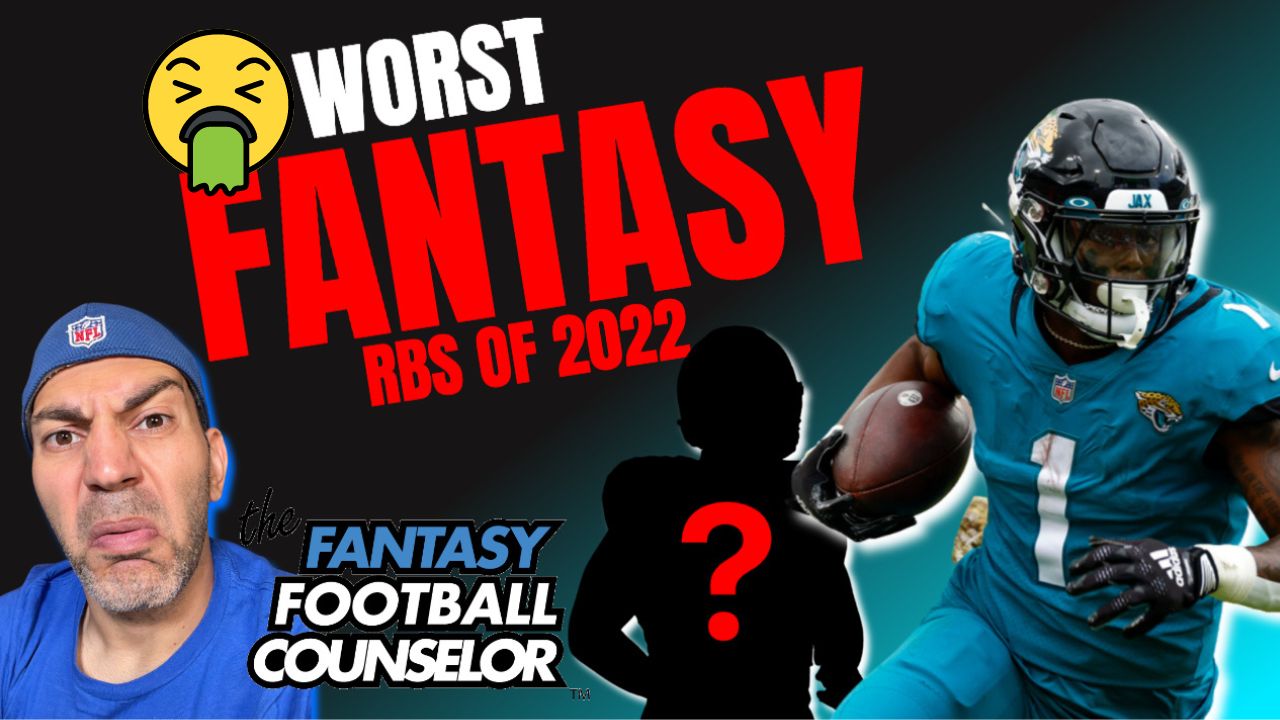 Fantasy Football RB's 2022 | The Biggest Busts of the Year!
December 6, 2022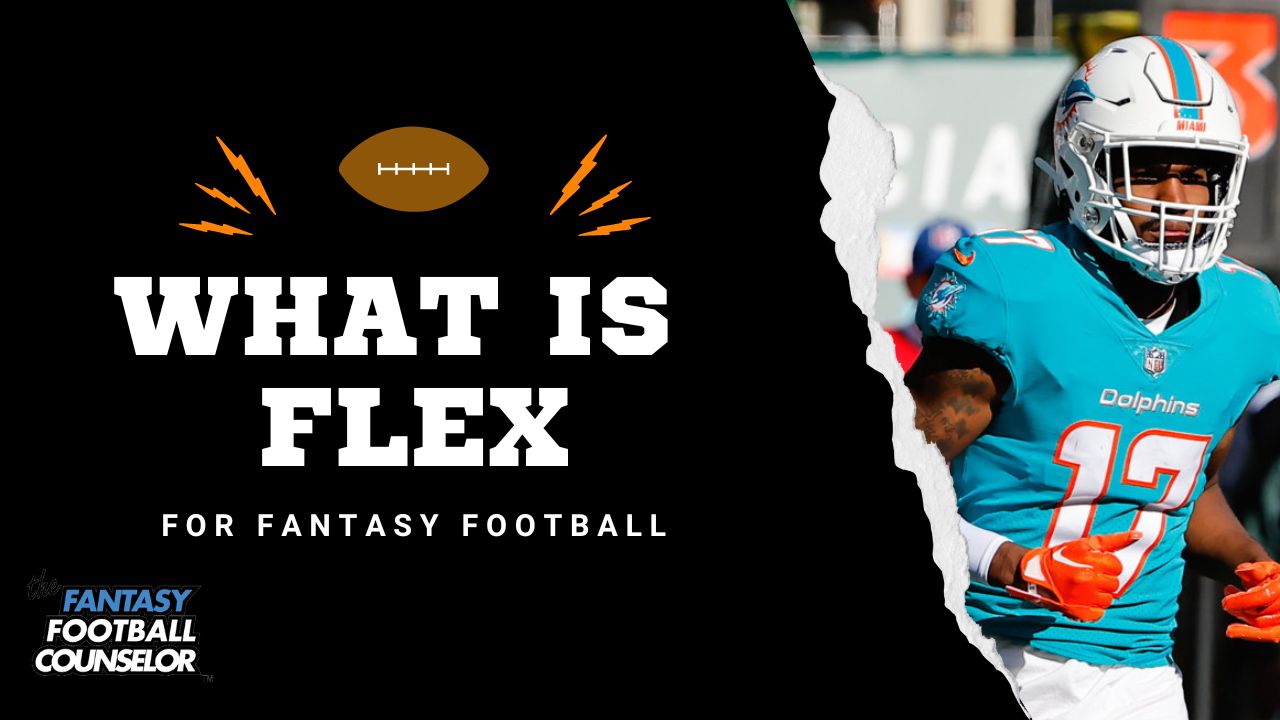 What does Flex mean in Fantasy Football
December 13, 2022

The Most Common Fantasy Football Abbreviations
IR- Injured Reserve

PPR- Point per reception

ADP- Average Draft Position

RZ- Red Zone

GB- Games Back

D/ST- Defense and Special Teams

PA- Points Against

PF- Points For

Q- Questionable

BE- Bench

BN- Bench

DVOA- Defensive Value Over Adjusted

IDP- Individual Defensive Players

OPRK- Opponent Ranking

DFS- Daily Fantasy Sports
1. What does IR mean in fantasy football?
IR is the abbreviation for injured reserve. In fantasy, knowing whether or not a player can sustain their health for a full season is pivotal to evaluating their value both in drafts and in-season trades.
Going into the 2023 fantasy football season, Breece Hall will pose an interesting dilemma for fantasy managers because, prior to being ruled out for the remainder of his rookie season due to tearing his ACL, he was undeniably one of the best RBs in both, real world and fantasy, in part due to the elite athleticism he possesses and his well-rounded skill set as not only a runner but a pass catcher where he flashed the potential to cross the 100-yard mark as both a receiver and runner in the same game.
His upside is up there with the likes of Saquon Barkley and Christian McCaffrey as the focal point of his team's offense, but as both of those RBs have demonstrated in their careers, health must be monitored after landing on the IR, because there can be lingering effects in the seasons that follow.
2. What does PPR mean in fantasy football?
PPR stands for Points Per Reception. In fantasy football, PPR leagues have become commonplace, replacing the old "standard" leagues which didn't value receptions as highly. The modern NFL is a pass-friendly league, so it's only logical that fantasy football has taken a similar approach in rewarding players that are threats in the passing game. It's important to know the exact settings of your leagues so that you can properly value players, as some leagues are full point PPR and others are half point PPR, meaning that each player earns half of a fantasy point for each catch they have in a game.
Players such as Cooper Kupp and Davantae Adams prove how important receptions are in fantasy. They led the league in receptions and finished as the top 2 WRs in fantasy. The more targets and receptions a player consistently receives, the higher their scoring floor is, and the higher chance they have of scoring touchdowns since you can count on their offenses to get the ball into their hands. This season, Tyreek Hill and Stefon Diggs are the leaders in receptions and PPR points for WRs, look for them to be atop the WRs for the 2023 season and beyond since they're tied to explosive offenses with young quarterbacks in Josh Allen and Tua Tagovailoa.
3. What is ADP in fantasy football?
ADP stands for Average Draft Position. Knowing a player's ADP is particularly helpful when it comes to preparing for your fantasy football drafts. The best way to familiarize yourself with ADP is to make sure you're actively participating in fantasy football mock drafts prior to your league's actual fantasy draft.
The general rule of thumb is that most casual fantasy football managers aren't willing to think independently and instead follow a "sheep mentality", where the general herd of managers and fantasy analysts just draft based on how players finished the year before, but this is a mistake. If you see that people are drafting players based on their most recent production, you should swing for the untapped upside of players that have the potential to shine in the upcoming season.
A perfect example of this is the New York Giants RB, Saquon Barkley and how, entering 2023, his ADP is likely to be #1 overall, after coming into this season carrying a 3rd round price tag despite his improved situation offensively with the hire of head coach Brian Daboll. Don't be a sheep. Take advantage of the fact that most other managers recycle lame draft strategies every year and adopt the Lion Mentality that will set you up for success in the future.
4. What does RZ mean in fantasy football?
RZ is the fantasy football abbreviation for RedZone. The red zone in football is the area between the endzone and the 20-yard line on the football field. The more efficient an offense is in the red zone, the higher chance they have of scoring a touchdown once they're down there.
Touchdowns are one of the most unpredictable stats in the NFL. Some great players such as Julio Jones or Kyle Pitts have demonstrated that despite their ability to stretch the field and accumulate lots of receiving yards, defenses can key in on them in the red zone to prevent them from scoring TDs.
Players on good offenses that are consistently getting into the rezone, and are the team's "guy" down there enter every week with massive upside. Think about how players such as Jamaal Williams have become fantasy stars thanks to their usage in the red zone. Williams has rushed for a league-leading 13 TDs, with 12 of them coming in the RedZone, making him capable of having massive fantasy weeks, similar to when Travis Kelce had only 25 yards receiving in a game but scored 4 receiving touchdowns in that game, the epitome of RedZone monsters.
5. What does GB mean in fantasy football?
GB stands for games back. In fantasy football, games back apply to the standings within the league that you're in. If your record is 9-1 and the first-place team is 10-0, then you're 1 GB.
If you don't want to find yourself having to deal with being games back from the competition, then check out The Fantasy Football Counselor's 16 Round draft solution. This draft kit has helped create thousands of league winners and is sure to help you stand out from the competition by targeting players BEFORE they breakout, don't rely on waiver wire pickups, buy 16 rounds and get a leg up on the competition by knowing the optimal draft stashes.
6. What is D/ST in fantasy football?
D/ST stands for Defense and Special teams. In fantasy football, the offense traditionally gets most of the shine, but there is a chance for the defense to help you win a fantasy championship. D/st rewards points for any success the defense has against an opposing offense, whether it be sacks, interceptions or simply holding teams to minimal points.
If there is a punt or kick return on special teams, then this position will see an increase in its point total. Conversely, if the opposing team scores, it will also hurt your d/st, so I recommend streaming your defense weekly, meaning that each week it may be in your best interest to pick up a defense from the waiver wire based on how bad the offense they'll be facing that week is. The Chiefs are going to score points so long as Patrick Mahomes is out there, so drafting a defense and expecting them to be your start all season long is foolish when an offense like the Broncos with a past his prime quarterback in Russell Wilson is bound to make any defense look good. It's best to pick your defense on a week-to-week basis.
7. What does PA mean in fantasy football?
PA stands for points against fantasy football. Points against is referring to the number of points that your opponents have scored against you in weekly fantasy football matchups. Sometimes, if you can get lucky, you'll be able to consistently face opponents that have low-scoring outputs, thus helping your fantasy team achieve a high seed in the league standings.
8. What does pf mean in fantasy football?
PF stands for points for in fantasy football. Points for is in reference to how many total points your roster has put up in weekly matchups during the season. The more points you put up, the more indicative it is of your team being successful throughout the fantasy football season.
9. What does Q mean in fantasy football?
Q in fantasy football stands for questionable. Q is a significant thing to monitor in fantasy football because a questionable tag on a player truly means that their health status for the upcoming game is up in the air. In terms of how significant each term in fantasy football is, the order of the players' health status in order from most likely to play to least likely is Healthy (H), Questionable (Q), Doubtful (D), Out (O), Injured Reserve (IR), and Suspended (SUSP).
Suspended players such as Calvin Ridley aren't out due to injury, but violated the NFL's conduct policies in some sort of way and, because of that, aren't permitted to play in games or practice until fully serving out their disciplinary sentence.
10. What is BE in fantasy football?
BE in fantasy stands for the bench. During drafts, targeting players with high upside to stash on your bench such as rookies or veterans in new situations is a great way to elevate the potential for your team during the season since they have, the potential to break out and outperform their draft status.
An example of this would be if you drafted Kenneth Walker III as a rookie, despite the fact that he had a former first-round pick ahead of him in Rashaad Penny on the depth chart, then after week 5 you seemingly had yourself a league winner at running back, that looks to be a first-round pick heading into the 2023 season.
11. What is BN in fantasy football?
BE in fantasy football stands for the bench. Fantasy sites use both BE and BN interchangeably in reference to a fantasy football roster's bench. Which abbreviation they use is a matter of preference.
An all-in approach that some people deploy on their bench is taking multiple big-name players such as Diontae Johnson and Allen Robinson in the middle rounds of their drafts as backups and then attempting to package them in trades to fantasy managers that might not seem to have as much depth on their rosters in an attempt to get a player like Deebo Samuel who has a higher ceiling and could be more easily trusted as a starter going in the future.
12. What is DVOA in fantasy football?
DVOA stands for defense-adjusted value over average in fantasy football. DVOA is a way of statistically measuring every play and how all players perform relative to how the average player of the same position would be in the league. A positive DVOA percentage is good, but a negative DVOA means that, analytically, the player is performing below the average of their NFL peers. Some fantasy platforms use this metric in order to help managers as they evaluate their roster and set a starting lineup.
13. What is IDP in fantasy football?
IDP is short for individual defensive players in fantasy football. Although it's not a standard position in fantasy football leagues, IDPs best allow for individuals to receive their respective shine similar to how the skill position groups do on offense.
Although the exact scoring may vary from league to league, the typical scoring system includes roughly: 0.5 points per assisted tackle, 1 point per pass defended, 1.5 points per solo tackle, 2 points per forced fumble, 2 points per fumble recovery, 4 points per interception, 4 points per sack, and 6 points per defensive touchdown.
On a game-to-game basis, this means that the most reliable IDPs from a consistency standpoint are some of the league's tackle leaders. In a seasons totality, the higher scoring IDPs would be strong safeties and linebackers because of how frequently they get tackles along with their potential for both sacks and interceptions, hence why linebackers such as T.J. Watt will remain atop the IDP player rankings heading into the 2023 fantasy season and beyond.
14. What does OPRK mean in ESPN fantasy football?
OPRK stands for opponent ranking in ESPN fantasy football. Explained simply, oprk is how well the opposing defense ranks against the prospective fantasy player's position. Fantasy managers use oprk to decide which players they should start in their lineups because of how advantageous the players' matchup is.
For example, if a running back like Aaron Jones is facing one of the top run defenses, the poor matchup may incline you to reconsider your other options if perhaps they face an easier defensive line to attack. OPRK helps with fantasy managers' ability to better analyze the full scope of the matchup. The analysis of a position group and how well it has performed versus the specific defense is referred to as PVO, which stands for position versus an opponent.
15. What is DFS in fantasy football?
DFS stands for daily fantasy sports. In fantasy football, DFS allows for weekly drafts based on specific games where each player has a monetary value and you're given a budget that you must create a roster. The highest-scoring dfs roster can potentially win you thousands of dollars if you rank highly in the drafting pool.
For Real-time fantasy, football analysis make sure you are subscribed to the #1 Fantasy Football Podcast