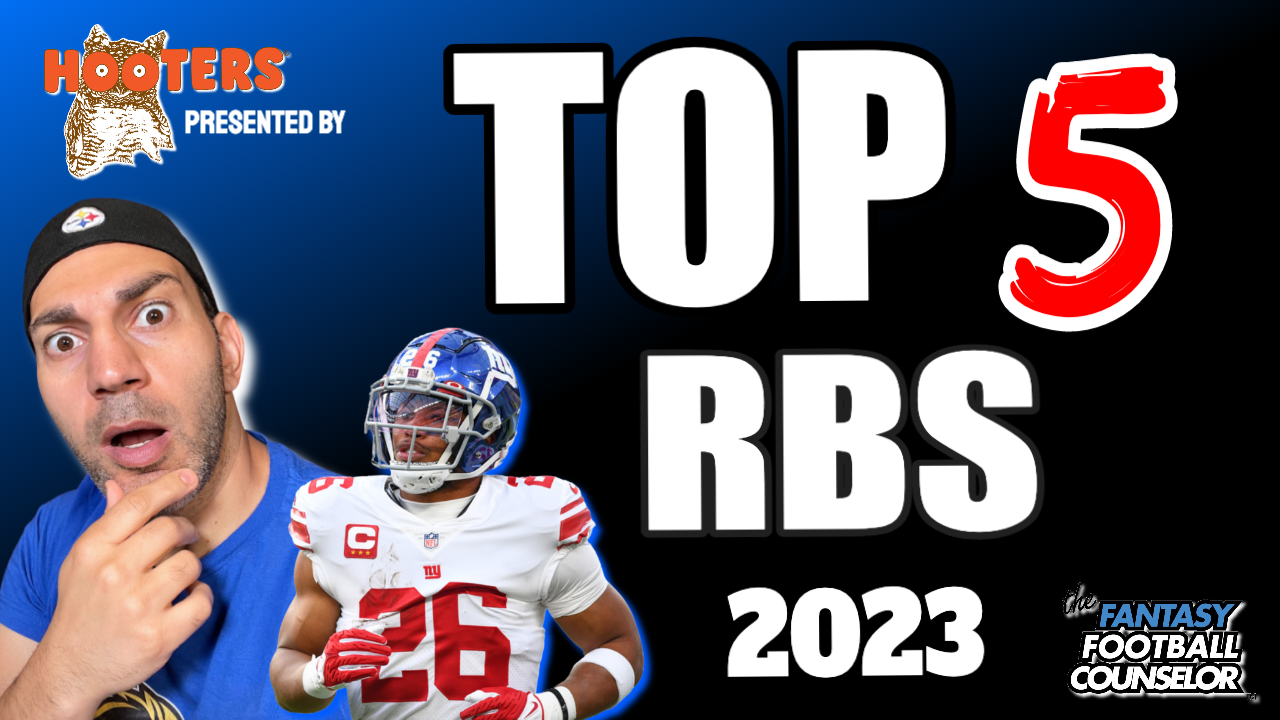 Top 5 Fantasy Football RBs 2023 – Super Early List
November 25, 2022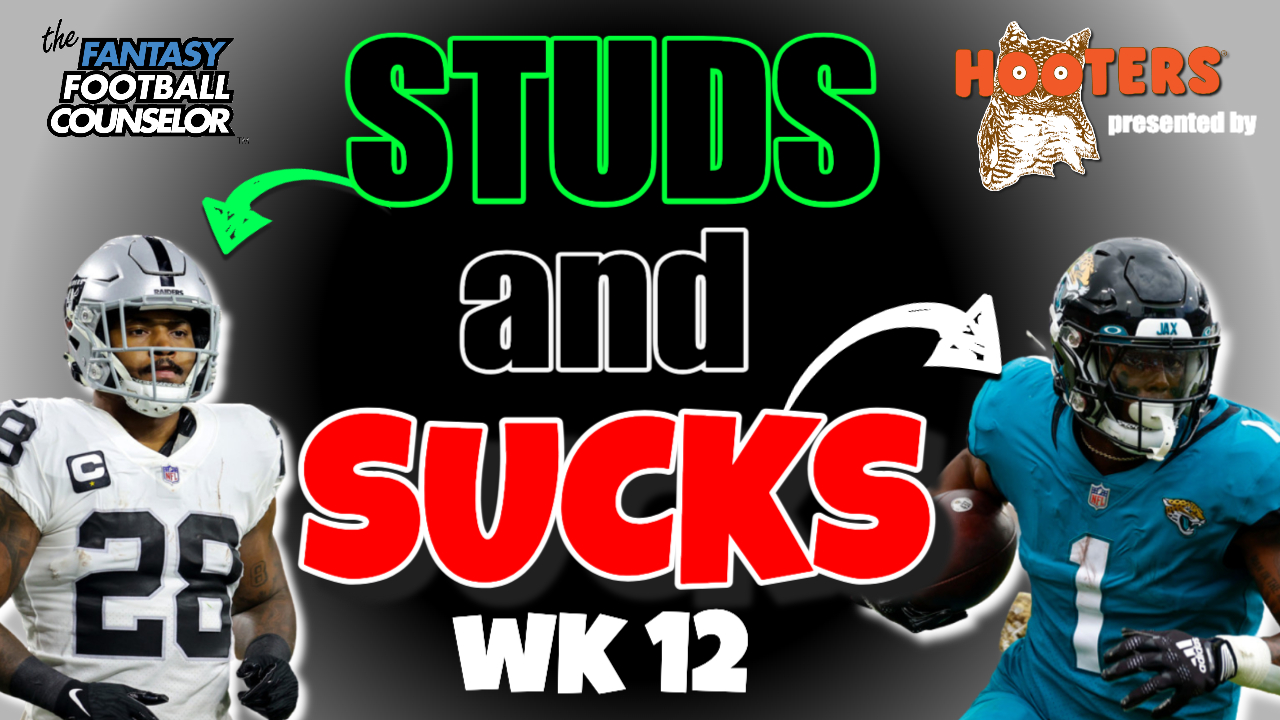 Studs and Sucks for NFL Week 12 | The Full Recap and Fantasy News
November 28, 2022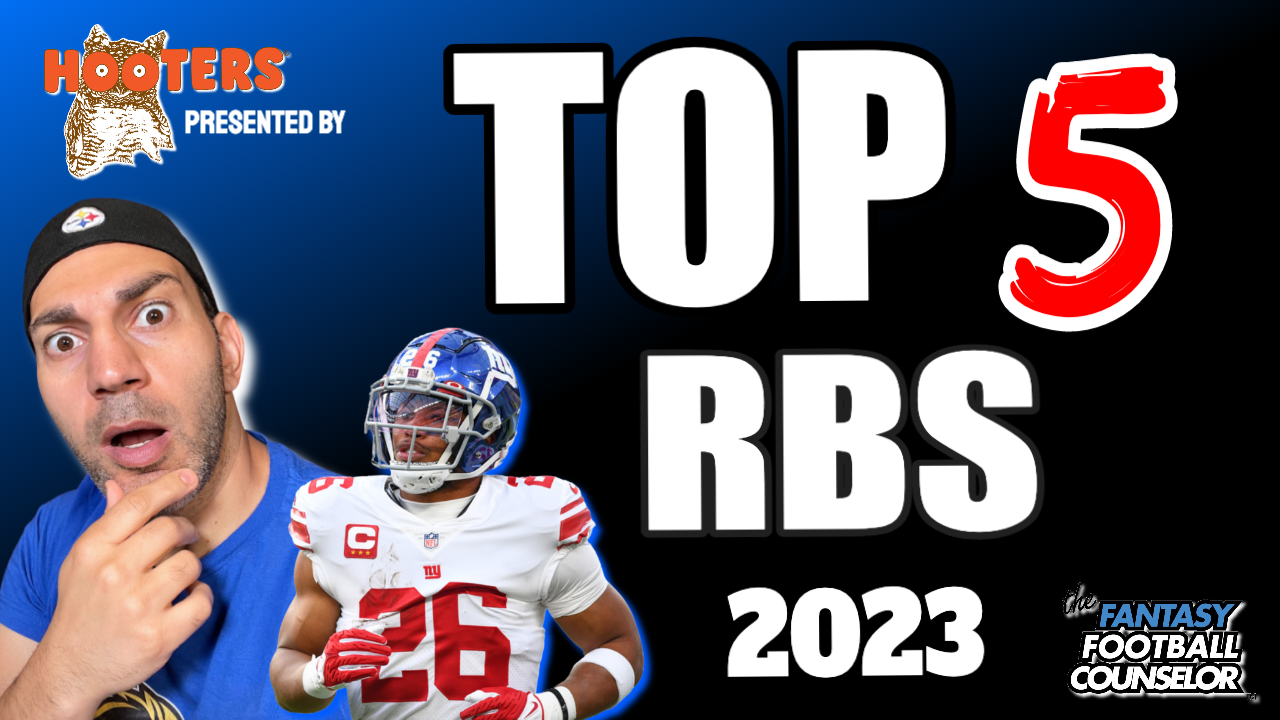 Top 5 Fantasy Football RBs 2023 – Super Early List
November 25, 2022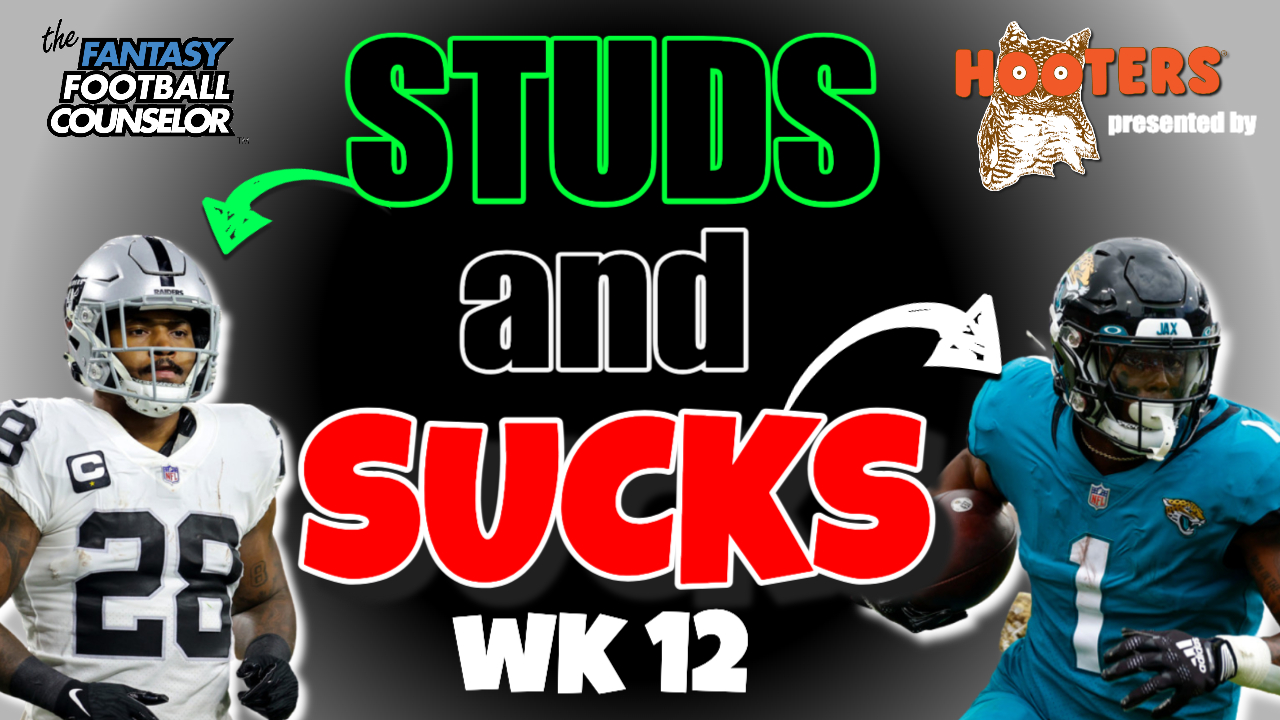 Studs and Sucks for NFL Week 12 | The Full Recap and Fantasy News
November 28, 2022

Who to Start this Week in Fantasy Week 12
The NFL season is entering week 12 the bulk of the games are on Sundays. It's time to talk about who to start this week to win in fantasy. Let's dive in, shall we!
Quarterback
Jalen Hurts– Hurts and the Eagles have struggled the last couple of weeks, but the opportunity for points is always there, and it will be again this week. The Eagle will be taking on the Packers, and I expect Hurts to run early and often against that weak Packer run D. I am looking for a mix of yards through the air to accompany those yards on the ground. Another point to think about here is the Packers will get some scores here at home so Jalen Hurts will have to continue to produce for four quarters. I expect him to be a 25+ point scorer this week.
Geno Smith – Yes you can go Patrick Mahomes here because he is Patrick Mahomes, or because Matthew Stafford is out, but I feel like that is too easy and KC will run a lot to keep 15 clean. With That said Geno Smith and the Hawks are excellent this year, and I expect them to throw it around with relative ease against that poor LV secondary. Also, look for Smith to use his legs at times as he usually does on third and distance and most notably in the red zone. Look for Smith to be a solid option of 20+ points against that Raider D.
Running Backs
Derrek Henry- King Henry takes on Cincy and we all know this is Derek Henry's time as it is every year. I believe the Titans will want to play keep away from Joe Burrow. I see 20+ carries for Henry and 25 or so touches with a couple of scores to boot.
Austin Ekeler- Ekeler takes his chances against a struggling Arizona team, due to the uncertainty surrounding the WR unit for LA we have seen Herbert look Ekelers way often on short passes. I expect plenty of touches and a 20+ point performance for Ekeler. While he is not the rock toter that Henry is Ekeler is a security blanket for the young gun Herbert. Also, this is a Cardinal team that loves to bring the heat so I think we will see plenty of opportunities to check it down to AE.
Wide Receivers
Davante Adams– I am going to go with Davante Adams here, while I firmly believe the Hawks win; Derek Carr targets Adams a ton and he is sure to get loose 2-3 times during this game. While this may be a popular pick it's just a fact that Adams's volume is so high.
Terry McLaurin – Scary Terry may not be targeted often when the Commanders take on the Atlanta Falcons. The dirty birds are known for struggling on the back end and then you stack on the fact that they have some banged-up guys up front I expect there to be plenty of time for Taylor Heinicke to work the ball to his main man.
Tight Ends
Mike Gesicki- I look for Tua's big target to have plenty of space to work with in the short to intermediate ranges of the field. I also think we are going to see double-digit targets here for Gesicki. Take the fins TE as a solid play against a Houston team that is already packing it in looking for the #1 pick in April's draft.
Travis Kelce- I know I know, this is obvious and may be considered a little soft to take 15's favorite target here. The truth is though that sometimes the obvious choice is right in front of you. Kelce may not get too many looks in this game, but with the ones he will get, I expect him to cash in BIG! 20+ point performance for the best TE in the league and he may not even break a sweat in this one.
FLEX
Cordarrelle Patterson- Patterson takes on the Commanders this week. After a couple of weeks working back from injury, Patterson will figure to be more in the mix for the Falcons this week. I am very BIG on this guy because when he's involved in the Falcon's game plan he can impact the game in a multitude of different ways. Patterson is a great pass catcher and solid on the ground anywhere between 8-12 good carries a game. It is also important to note he will get his goal line opportunities one way or another. Go with Patterson either in the flex or RB slot here and expect a solid outing from him.
Dameon Pierce- This one is simple for me and like Patterson before him you can really play him in any spot. Pierce is and has been the lone bright spot for an otherwise atrocious Houston squad. I expect DP will get his touches running in the check-down game, and while he may not get a ton of points in this one it is a rock-solid option as Houston will have to score points to keep pace. This means the red zone works plenty when the Texans decide they want to score.
These are my picks for who you should go with this week if you want to crush it and be sure to check out The Fantasy Football Counselor to stay up to date with all your important fantasy news.