[iframe style="border:none" src="//html5-player.libsyn.com/embed/episode/id/17397857/height/100/width//thumbnail/no/render-playlist/no/theme/custom/tdest_id/1750511/custom-color/3db4fa" height="100″ width="100%" scrolling="no" allowfullscreen webkitallowfullscreen mozallowfullscreen oallowfullscreen msallowfullscreen]
Top 10 Fantasy Football WR's for 2021. The Super Early List. The Counselor lays out the Wide Receivers he feels should be on top in 2021 fantasy football.
The Top 10 Wide Receivers for Fantasy Football 2021:
Stefon Diggs
Davante Adams
Tyreek Hill
DeAndre Hopkins
Michael Thomas
Calvin Ridley
Allen Robinson
Keenan Allen
Justin Jefferson
Diontae Johnson
Let's Dive into the details on why I made these early WR rankings and the reasons behind it.
1. Stefon Diggs
Stefon Diggs had an amazing season this year. Leading all WR's in targets with 158 after 16 weeks. He looked elite and has an Elite QB throwing him the ball. Josh Allen has really grown and so has this connection. I am really impressed with the upside and the connection these guys had this season and in 2021 I expect that to be better. I would like to see more than 10 TD's in 2021 Fantasy football for Diggs and if that can happen along with the massive receiving yards he achieves, we got a great fantasy football WR for next season. He will have to see where his ADP is going to be. I am hoping he slips to the end of the 2nd round. If he does that would be a great value. I would like to have him as part of a draft strategy that includes some ace RB's as well. I will be looking for him early in the fantasy football drafts in 2021.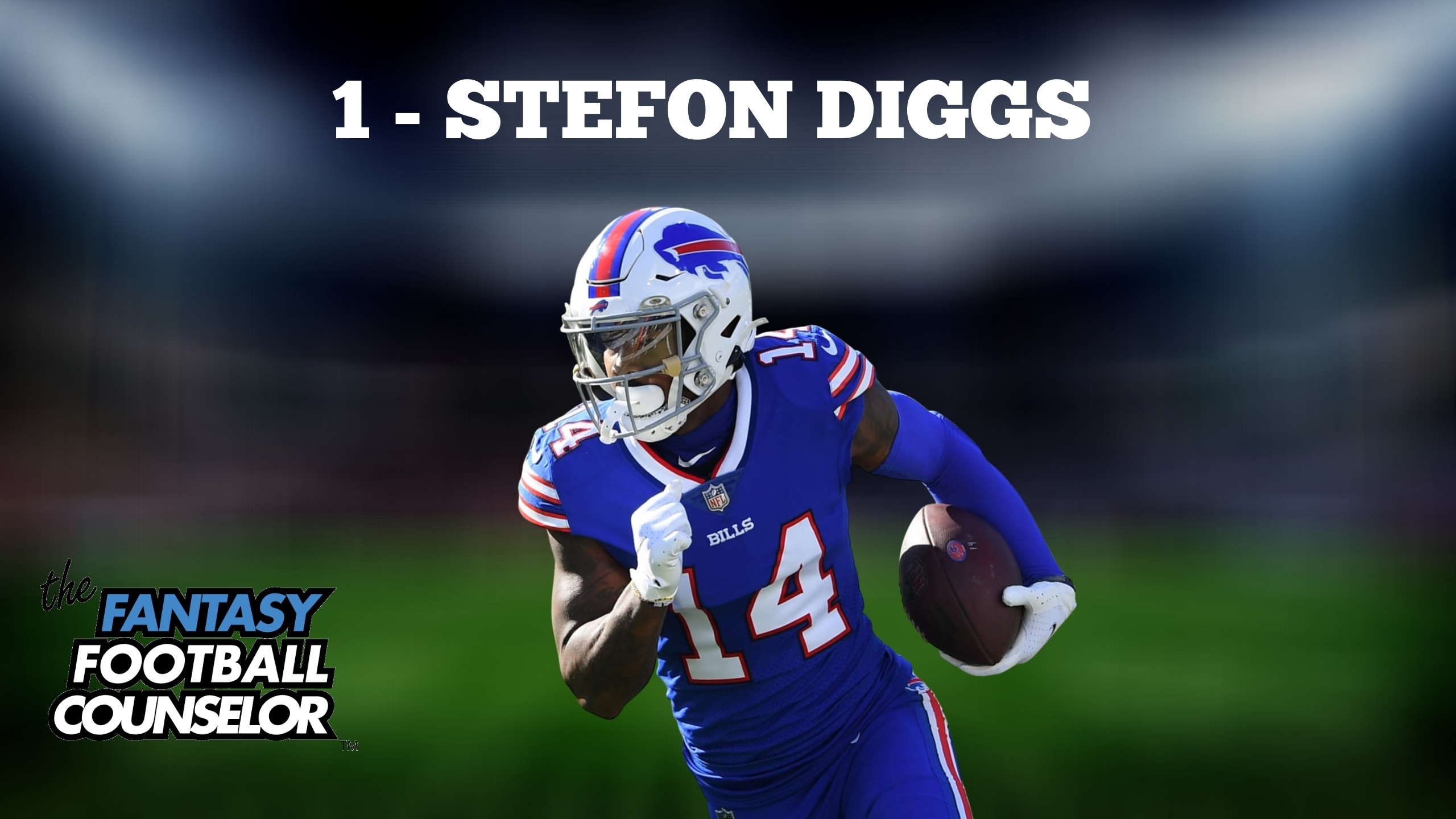 2. Davante Adams
Davante Adams was an absolute beast in 2020 and I expect the same in 2021. We knew this would happen because I explained that Rodgers would have approached the 2020 season with a chip on his shoulder. You get a healthy and Rodgers and Adams and you have massive fantasy football production. What you have to look at is the TDs. Getting over 17 TD's might be hard next season with a healthy Lazard stealing away some volume. As long as Adams still stays healthy we are expecting Top 3 fantasy football WR production. The big question is can he repeat or fall under the what goes up and must come down formula? We will feel it out as we get closer to the start of the season.
3. Tyreek Hill
Tyreek Hill is arguably the best WR in the league. The only problem is we face is volume. He does always compete with Travie Kelce and the other receivers in Kansas City. The good news is that he has the best QB throwing him the ball. There is always upside with Tyreek each and every year. He has dealt with off field issues in the past along with injuries. As long as he stays healthy again, look for top 3 production out of Hill. I am personally not spending the 1st round ADP on a guy that can be volatile at times.
4. DeAndre Hopkins
DeAndre Hopkins is one of the best WR's in the league. He has always been consistent no matter who throws the ball to him. He is now with an above-average QB Kyler Murray. While Kyler is not the best QB in the league, he now has a rapport with Hopkins. I imagine Larry Fitzgerald gets more phased out this upcoming season and this will drive more targets over to Hopkins. He will be expensive in draft capital this 2021 fantasy football season again. Will you pay for it? I am still going RB in round 1.
5. Michael Thomas
The Biggest bust in 2020 fantasy football is Michael Thomas. I told you to stay away from him. He was coming off a pinnacle year in 2019 and he was way too expensive in 2020 fantasy drafts. He dealt with ankle injuries the whole season and just did not perform at all for fantasy owners. Then you have the uncertainty of Drew Brees coming to the end of this career. If Brees is done, then that will hurt Thomas's value. If healthy and with Brees there, you still have top 5 fantasy WR upside in 2021. We will have to monitor the situation.
6. Calvin Ridley
The upside and the opportunity are there for Calvin Ridley. He did well this past season because Julio was dealing with a hamstring issue. Does this lead to believe that maybe Julio is fading away? This is a situation you have to watch. Also, we have to look at the NFL draft. If the Falcons draft a new QB, this could impact Ridley for better or for worse. The talent and upside are there but you have to watch this situation. It is still early to tell.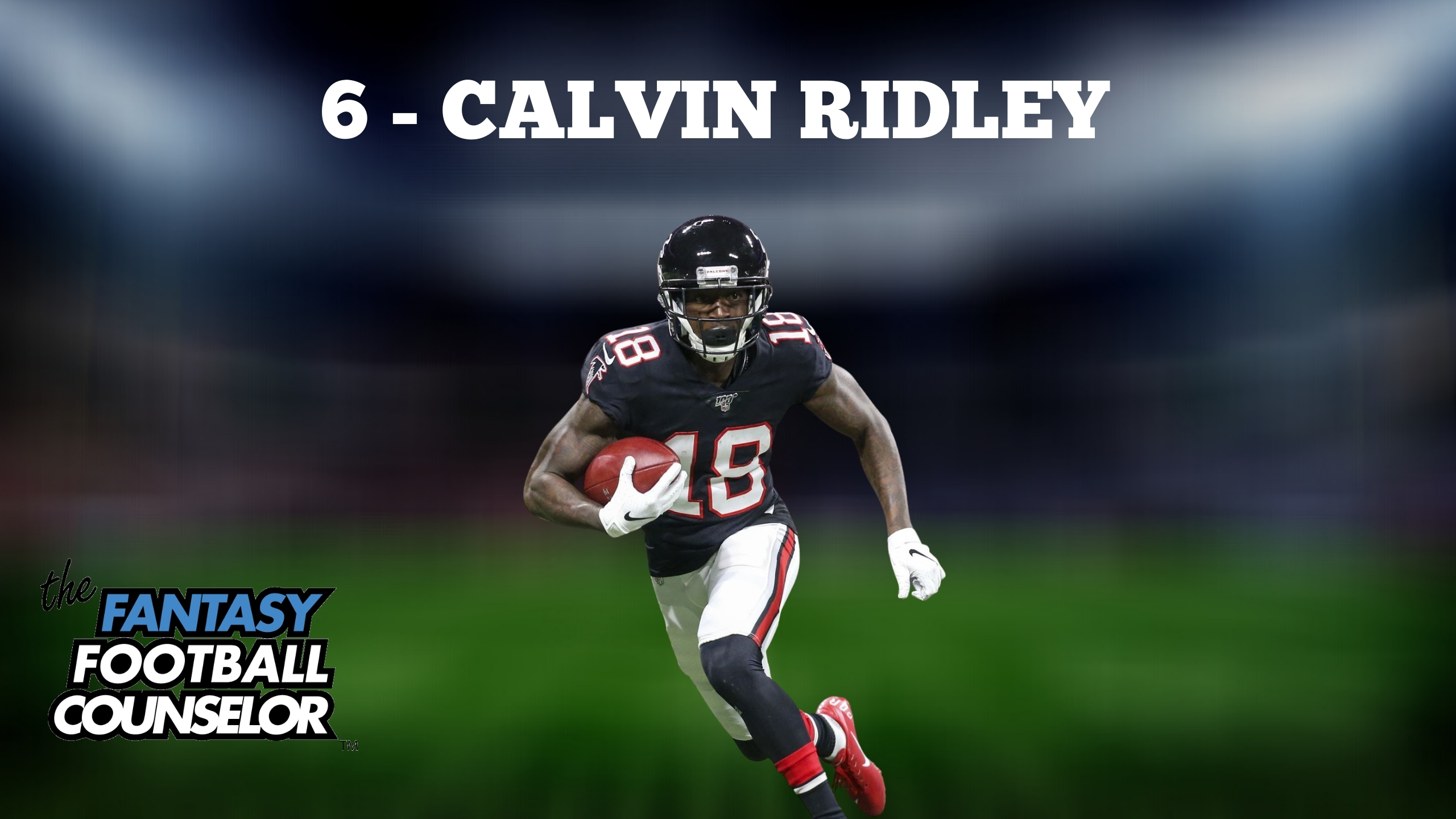 7. Allen Robinson
Allen Robinson has been really consistent for the Bears. This is as safe and reliable you can get for WR. The upside is not there but if you want a mid-ranged WR1, then Robinson is the man. They now have an established RB in Montgomery that can keep the defenses on their toes. This can open things up for Robinson in 2021. If I can get him in RD 3 for fantasy football 2021 drafts, I may consider it.
8. Keenan Allen
I love the upside for Keenan Allen in 2021. With Justin Herbert under center, you can expect big numbers for Allen next season. Keenan did have a bad injury past, and let's hope he continues to stay healthy.
9. Justin Jefferson
I called it with Jefferson. He actually beat the WR Adam Theilen in fantasy points and you paid nothing to get him in 2020. He was a major breakout player that 16 Rounders ALL had on their rosters.
10. Diontae Johnson
This 10th spot is still up in the air. I would say that DK Metcalf could be a consideration here. Diontae had the most targets among the WR's in Pittsburgh. If he catches the ball more and has fewer drops, you are looking at the WR 1 in Steel town.
Always remember to wait on WR's if you can. You saw the value that you could get at WR's.
Make sure you are subscribed to this #1 Fantasy Football Podcast to dominate your leagues.