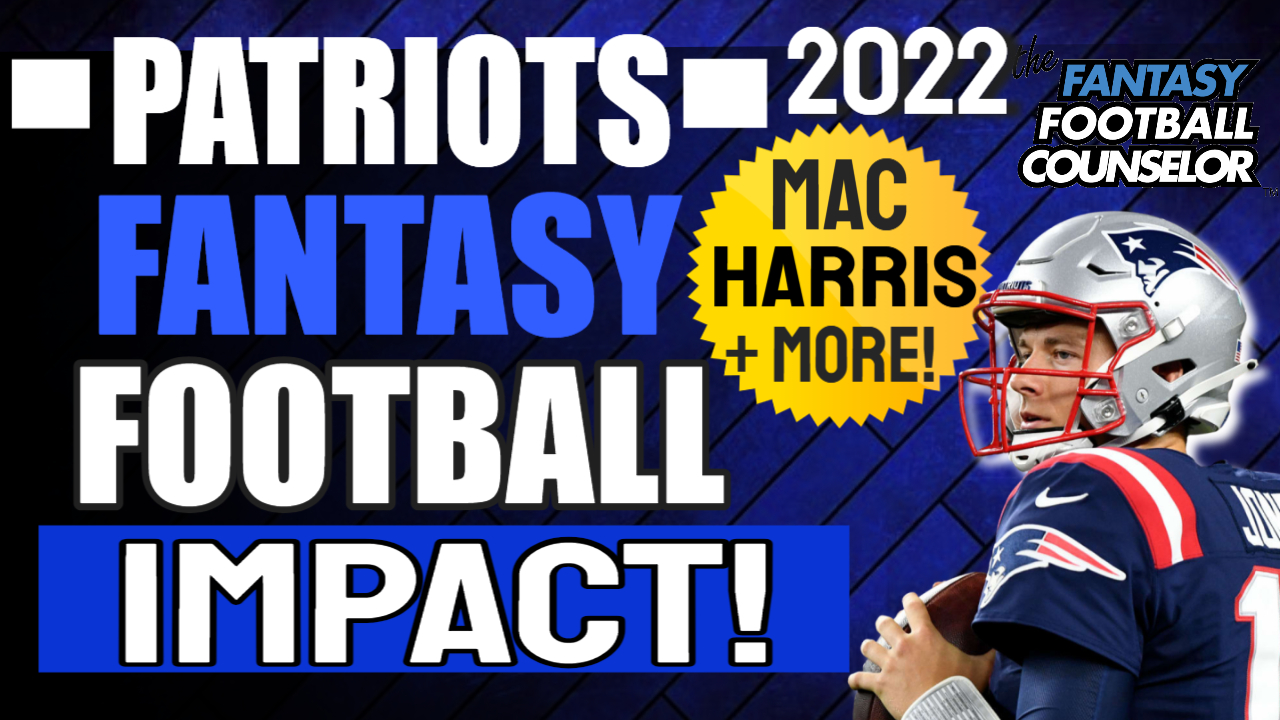 Patriots Outlook 2022 and Fantasy Football Impact
In this fantasy football podcast, we discuss the outlook of the Patriot's offense and the outlook of all the players. The Fantasy Football Counselor is joined by team media influencer Colby from Patriots Global to break down this offense and team.
The QB Situation
This is probably the only position I would consider drafting for fantasy football 2022. Mac jones would make a great backup at best and could be very consistent at the position. You have to understand that other positions are hard to trust in fantasy when it comes to the Patriots. They like to spread the ball around a lot and have no loyalty to one particulate player.
When it comes to the safest player to draft on the Pats if you had to, go with Mac jones.
The Patriot's RBs in 2022
Damian Harris was a TD machine last year and has a decent ceiling for fantasy. The problem is the Patriots never run a single workhorse RB and drafting any RB is a major risk. They also have Stevenson who has the potential to really shine but is locked up in a committee as well. I am fading this committee completely.
WR's worth Drafting?
The Patriots have a bunch of WRs that are just par when it comes to skill set. There is no stand-out WR here other than maybe Jakobi Meyers. They brought in Parker who can't stay healthy at all and not even with drafting at all. We know the call is going to be spread around and no WR is going to be worth picking up.
Final Thoughts
After talking to Colby, he knows the team better than anyone and agrees that the Patriots are hard to trust for fantasy football. I knew this before going into the meeting but nice to get that feedback from a guy who lives and breaths that Pats.
You can watch the full fantasy football podcast below: