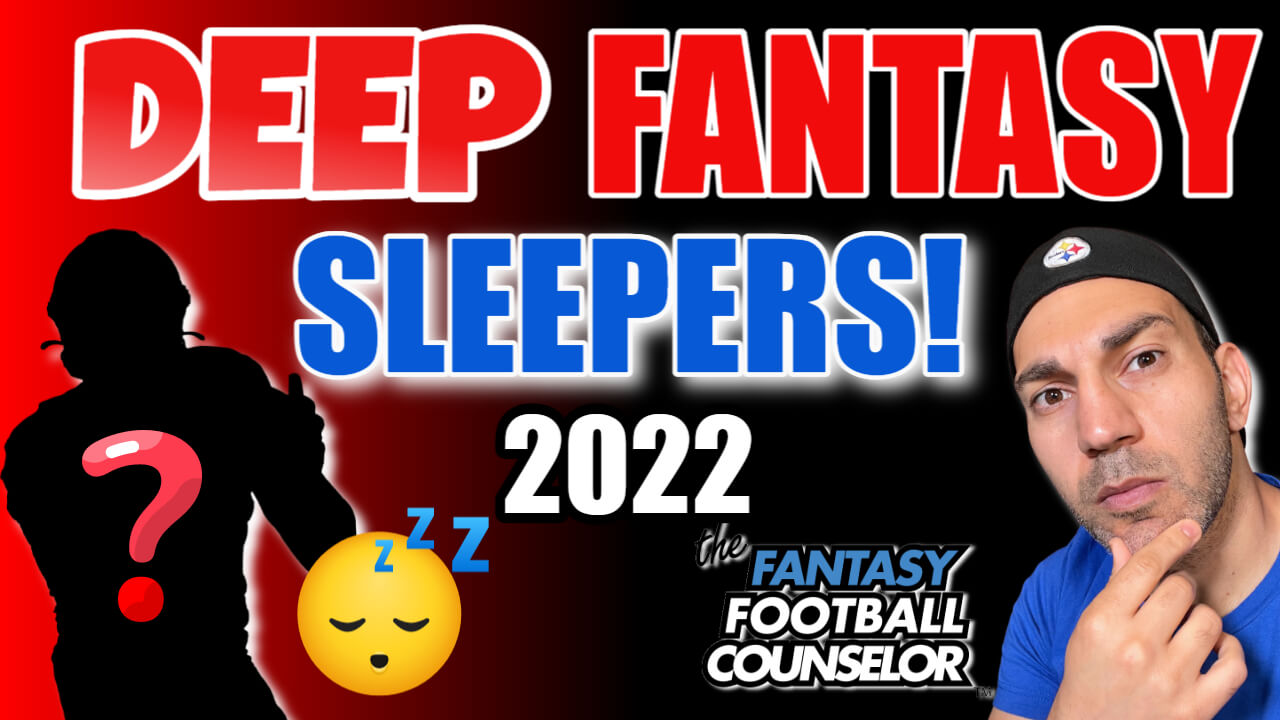 Deep Fantasy Football Sleepers 2022
Tyler Allgeier
David Bell
Romeo Doubs
Alec Pierce
Snoop Conner
Sky Moore
Justyn Moore
John Metchie
Make sure you stash some of these deep fantasy football sleepers on your rosters for massive upside. Guys like Tyler Allgeier and other sleepers here are in a great position to really succeed and can go off in the NFL fantasy 2022 season. It is about seeing things before they happen.
Sometimes these deeper sleepers can really be league winners and they are really low on the consensus rankings. This is what I explain on my fantasy football podcast. I want people to be ahead of the competition and think outside the box and see things before they happen. Stash a couple of these guys before teh breakout will make you look like a league hero. You will have the waiver wire pickups on your bench before anyone else knows they even exist.
Your league mates will all most likely just draft the popular players or the guys that have a name and old veterans. You will focus on the upside sneaky deep sleepers and be light years ahead of the competition. Never settle for being average in life and in fantasy football. You can't win championships playing it safe like the rest of the herd. You need to be a lion and think outside the box and never settle.
Make sure you secure those safer players earlier in the drafts before you go crazy drafting upside. Once you have a solid foundation of consistent producers on your roster, you can take some changes with some rookies and upside-deep sleepers. These guys could be massive.
For a full list of my sleeper get the 16 Rounds draft solution here: https://thefantasyfootballcounselor.com/16-rounds-draft-kit/
Watch the full fantasy football podcast below on video: