The Top 10 Fantasy Football RBs 2021. The Counselor lays out the facts on the best running backs going into your drafts this season.
Saquon Barkley
Derrick Henry
Christian McCaffrey
Najee Harris
Ezekiel Elliott
Dalvin Cook
Jonathan Taylor
Cam Akers
Alvin Kamara
David Montgomery
Let's dive into each one of these stud running backs as I explain why they are in the top 10.
1.Saquon Barkley
When are looking at talent and upside you have to think about Saquon Barkley. Yes, he is coming from an injury from last year, but in 2021 he is primed from a massive season. Things have changed over the years for the Giants, but I would like to believe it has been for the better. You are looking at an improved o-line, a make-or-break season for QB Daniel Jones and they finally have some wide receivers. Back in 2018 when Saquon thrived, he was the focal point of the offense. This year is totally different as Kenny Golladay and the WR crew will def draw in some attention.  I love the upside and he has the largest among the other RBs this year. You also have to note that is also a make-or-break season for Saquon himself. His injury last year should be a huge motivator for him to succeed in a must-do well kind of season.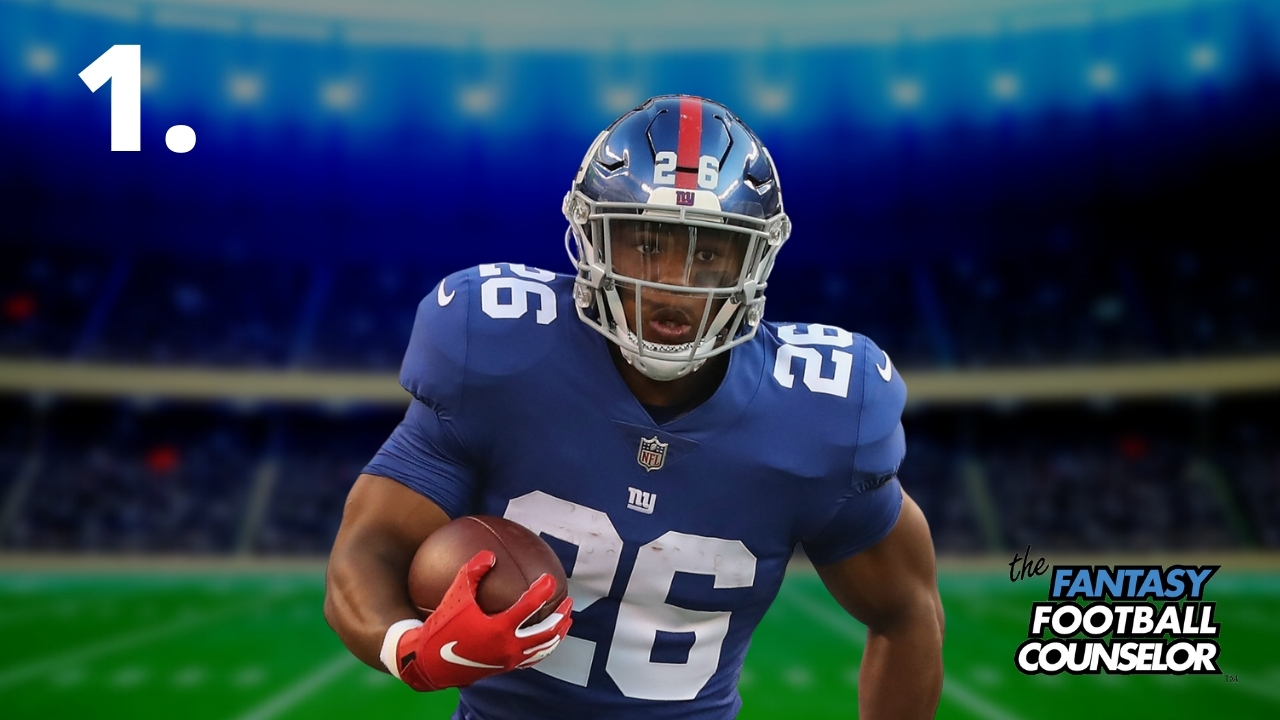 When you are looking at any RB in the first round you at taking a major risk. I want to risk it with the most talented and most upside RB and this year it has to be Barkley.  Sign me up and remember to go robust RB in the first few rounds as these workhorses are coming off the boards really early.
2. Derrick Henry
When you talk about volume and talent and durability out of an RB you have to think about Derrick Henry, he has it all. He led all running backs in 2020 in attempts and rushing yards. 378 attempts are insane and so were  2027 yards on the ground with 17 rushing TDs. Now that is the good news. The only knock you could have against him the fact that he is coming off a pinnacle year and those numbers may be hard to duplicate. You also have to factor in the addition of Julio Jones. Does this mean more attempts for Henry since things open up and he sees fewer stacked boxes? Or does it mean that Julio gets the ball more and Ryan Tannehill throws the ball more?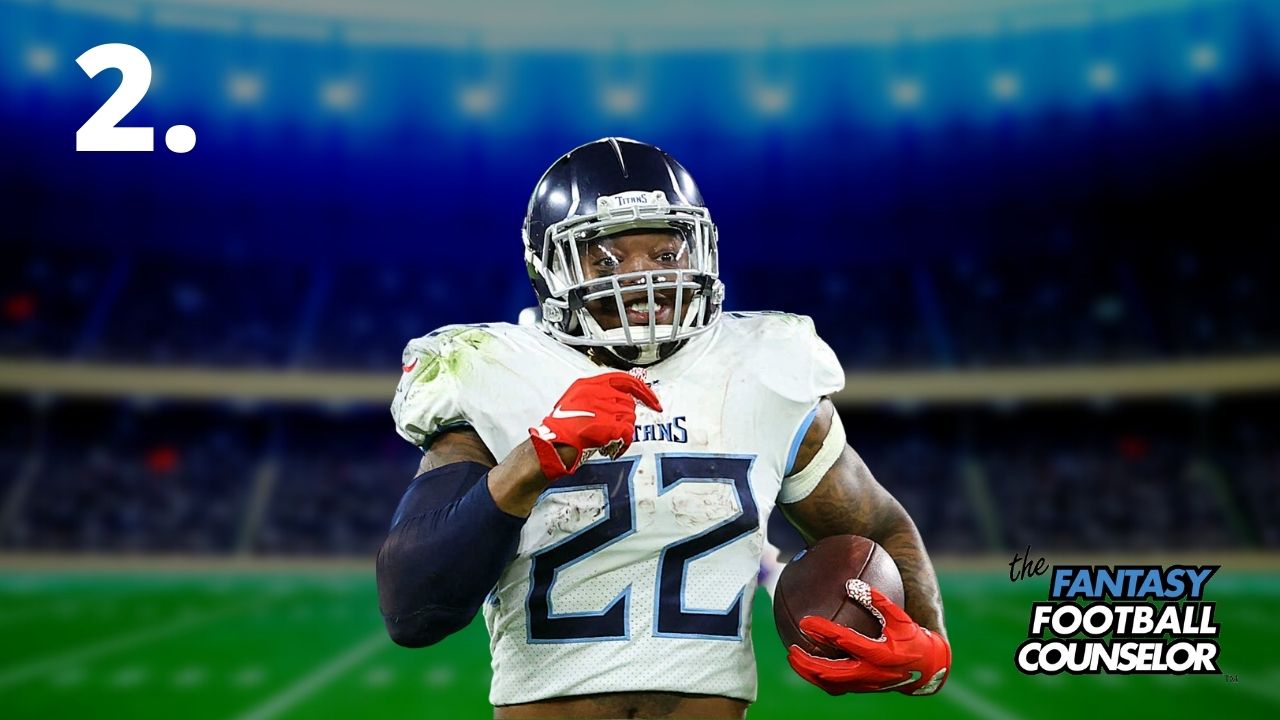 These are great questions to ask if you are going to invest in Henry with your top three picks. I personally feel he will see a regression in volume as 378 attempts is nearly impossible to top. That being said if he stays healthy he will still eat and do well because the Titans have built a team to win and they will give it their all this season. Barring any type of injury, you can be confident in drafting Henry in the first few picks of your 2021 fantasy football draft.
3. Christian McCaffrey
Well, look who have here at number 3 in the Top 10 Running backs list. It's MR model Christian McCaffrey. Listen I am not a fan of this guy, but cannot deny the talent, volume, and upside. Yes, he is coming off an injury but he should still get a ton of volume and catches in the receiving game. The problem I have with him is that his offense is brand new with the addition of Sam Darnold. Will Darnold involve CMC in the passing game heavily? That is a big concern. I am personally going to be fading CMC but had to put him here in the list because you cannot deny that he is good and will eat this season.
The Panthers did draft Chuba Hubbard in the 4th round as well. Still unknown how much volume he will get and if he will be a factor at all. I would say no, but crazier things have happened in fantasy football.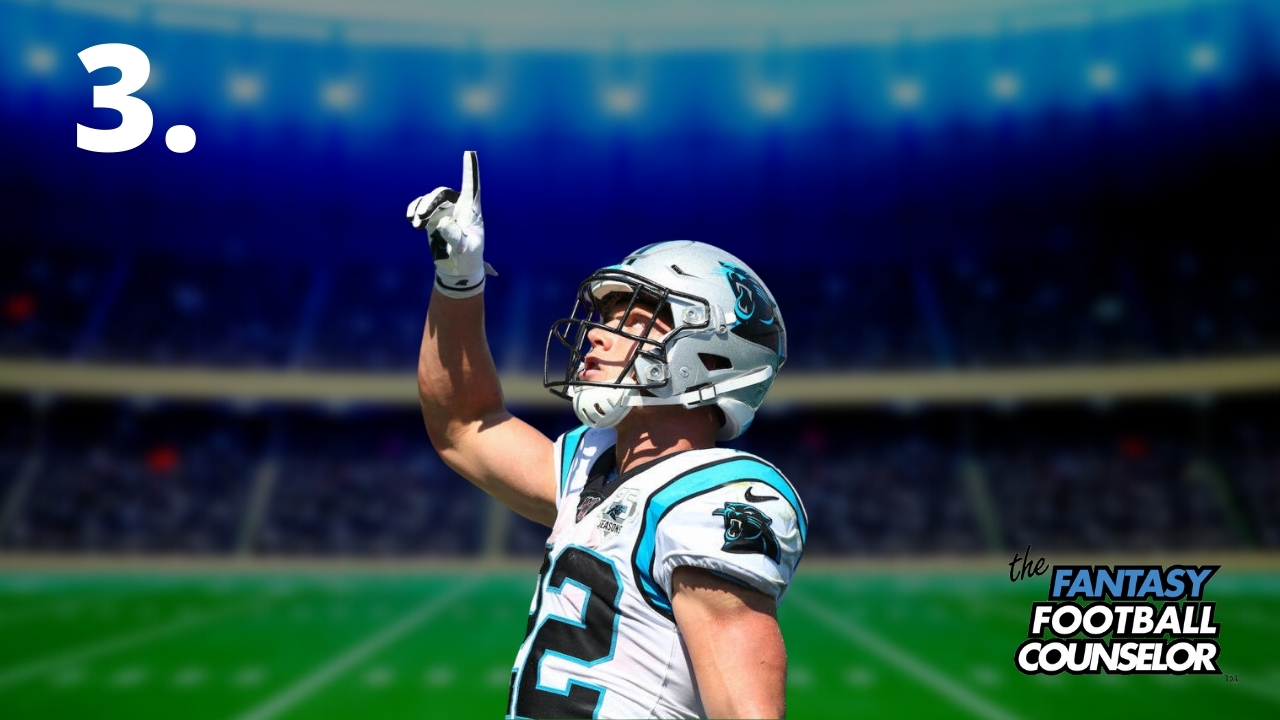 4. Najee Harris
I am the only one that has Najee Harris in the Top 10 that I know about among the other Fantasy Football Analysts. Not that care what they do, but I like to look at their sheep rankings and have a good laugh. So why is Najee coming in at number 4? The answer is very simple. Hunger.
Let me explain more. When you look at his college numbers, you can see that he has improved every single year. The Steelers are craving that 3 down workhorse back and they got it in Najee and invested early draft capital to get him. Reports are saying that Najee is looking great in camp and that he has to be sent home because he is staying really late after practice. Every clue of success, volume, and great fantasy production is here for Najee Harris and good solid RBs like this are very hard to find.
I know there are some issues with the o-line but the Steelers have shifted things around and addressed this issue a little bit. This includes drafting Center Kendrick Green in rd 3 of the 2021 NFL draft. I am not too concerned as Big Ben knows how to run the offense effectively and Harris will Thrive. I will make sure that this stud is on all my roster this upcoming season.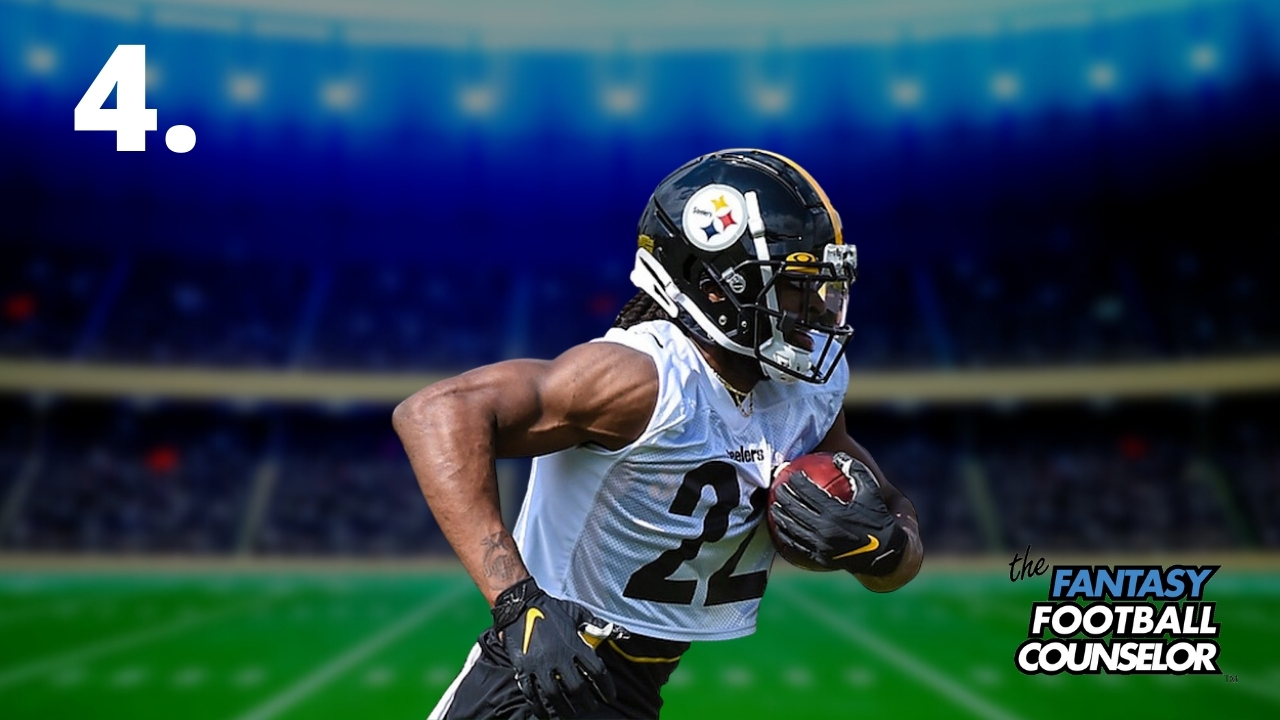 5. Ezekiel Elliott
Ezekiel Elliott on paper is the safest fantasy football draft pick in the 2021 draft. Coming off a super low year last year, Zeke still finished TOP 9 in PPR fantasy points with 223.7. He rushed for 997 yards on 244 attempts with was an all-time low in rushing attempts for him.  There is no way but up for this man as we are also hearing that he is looking his best in training camp. Add on the return of Dak Prescott and you have safe volume RB that will produce and finish in the top 10.
The ceiling is not exciting, and drafting him you have to understand that you may not get many boom-type games. Draft him for securing but do not be surprised if you get some boring games from him.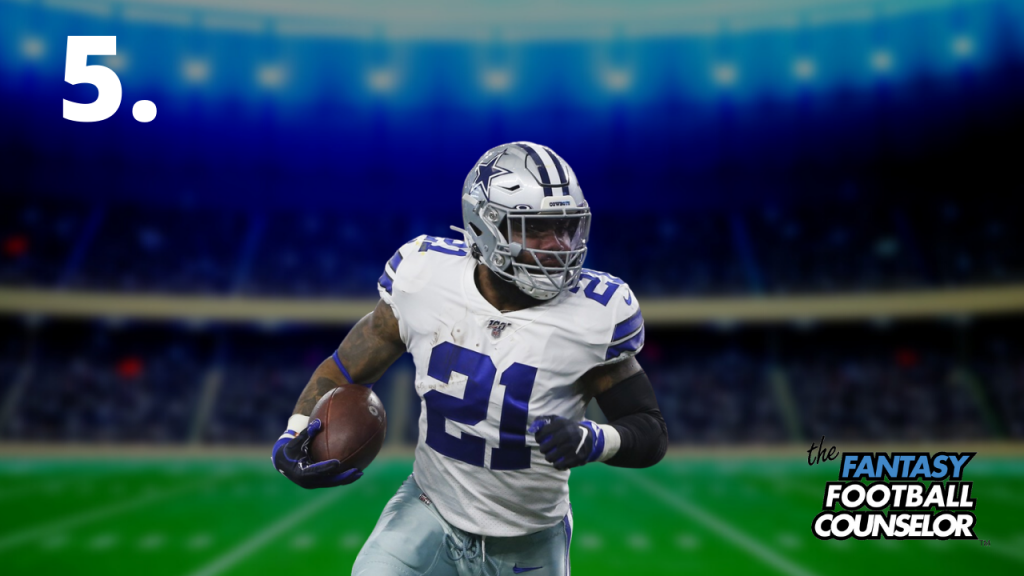 6. Dalvin Cook
Listen, you guys know I am not a fan of Dalvin Cook at all. I don't trust him at all and he has yet to finish a season in the NFL. The reason I put him in here at number 6 is that you cannot deny the talent and the volume he gets. I cannot predict injury but I feel that he could get hurt again this season, but cannot base my rankings on that completely. Now, this is why my 16 Rounds is so effective as I tell you that I won't draft him but list him as a suggestion in case you do want to own him. I am really good at prediction busts, and this year could be the big fall of Dalvin Cook. He has had two almost perfect seasons the past two years. I never do forget that he did screw fantasy league owners back in 2019 by missing the fantasy playoffs with injury of course.
The volume and talent cannot be ignored, but go with your gut on this one. My gut is screaming he is going to get hurt as we have seen this 4 years in a row, but if you like him just go for it.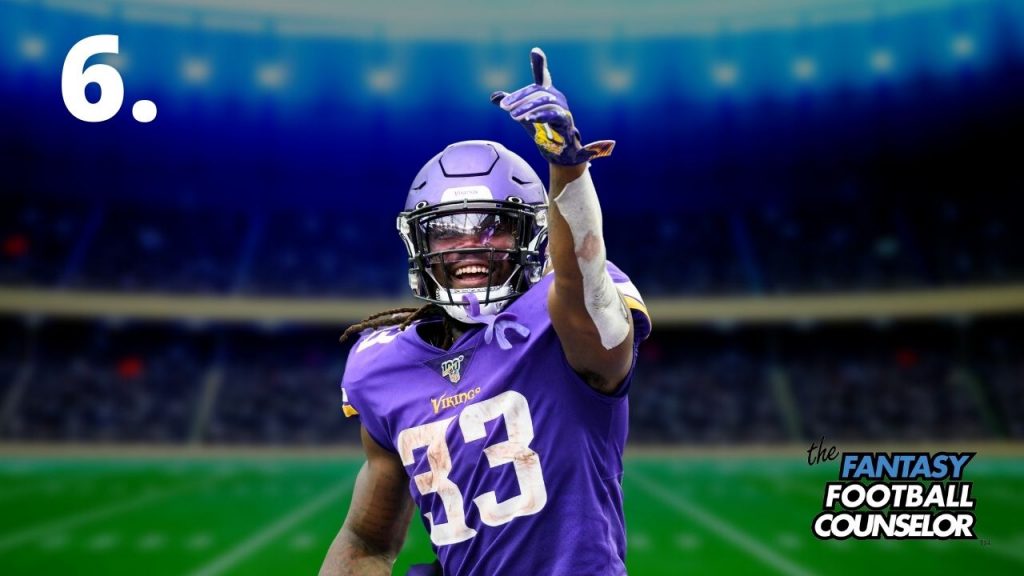 7. Jonathan Taylor
Another stud that could be much higher on my list here but he is dealing with an RB committee that includes the return of Marlon Mack. Now Jonathan Taylor has solidified his spot as the true stater but will lose touches and downs to other guys in the backfield. If the Colts are smart they will use him on all three downs but I have my doubts that this will be the case. Expect about 240 attempts, 8 TDs on the ground, and about 220 fantasy points as a floor for Taylor in 2021. The ceiling and upside is limited due to the pests in his committee I feel. I love the talent, and o-line in Indi though.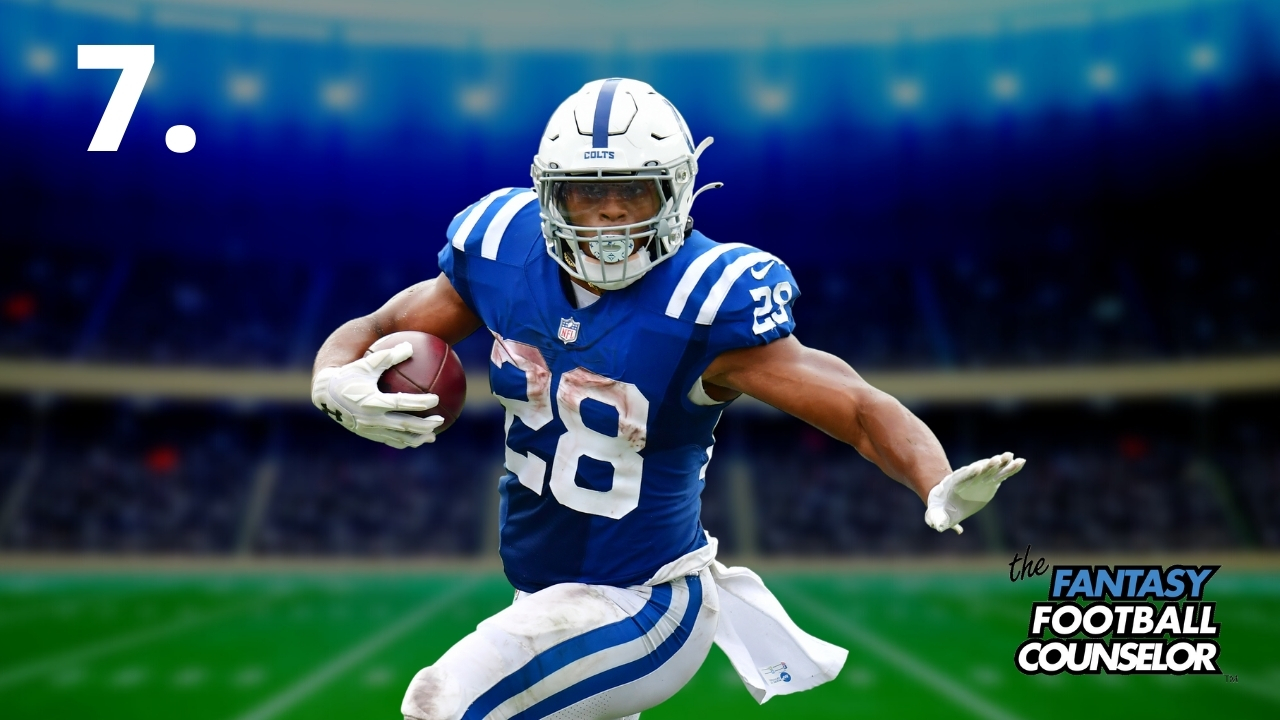 8. Cam Akers
A statement from head coach McVay stated that Akers could be an " Every down back". This could be real or the coach is just blowing smoke. The last four weeks of last season showed that he could be telling the truth. The attempts of Akers shot up and he became the man over in Rams territory. I definitely see a ton of volume going his way and him being a three-down back. I don't feel Henderson is going to be a threat and Akers is much better of the two backs. Cam will eat this year unless he gets hurt.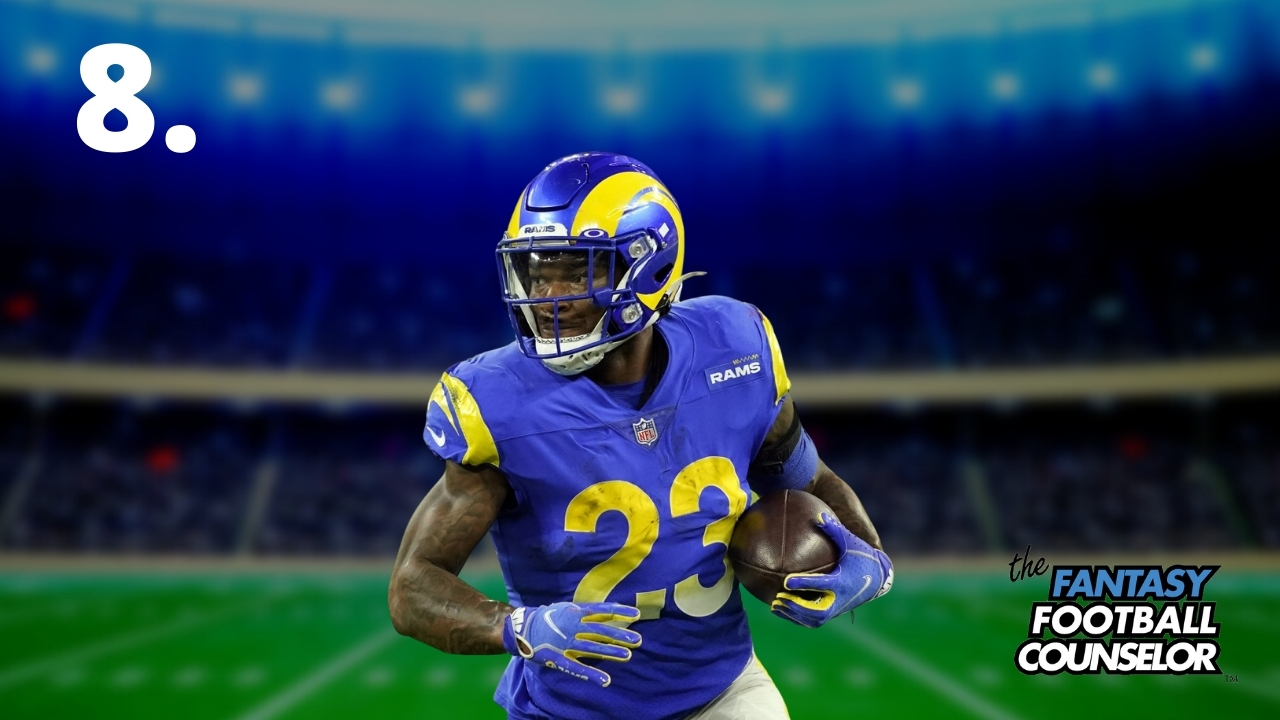 9. Alvin Kamara
Alvin Kamara is a stud and has been for years, but last year was overinflated and he will come back down to reality. The loss of Drew Brees is the first problem. Who knows how he will function and how involved he will be in the passing game. Note that Taysom Hill will also get more work this year and he likes to run the ball a lot and will steal many goal-line carries. Last year Kamara had a big game in week 16 which shot up with overall numbers as well. 6 Touchdowns in one game and 53 fantasy points is very rare, and that won't happen again this year.
Look for a solid decline from Alvin Kamara all around. The Sheep rankings have him top 3, and he will definitely bust based on that ADP projection.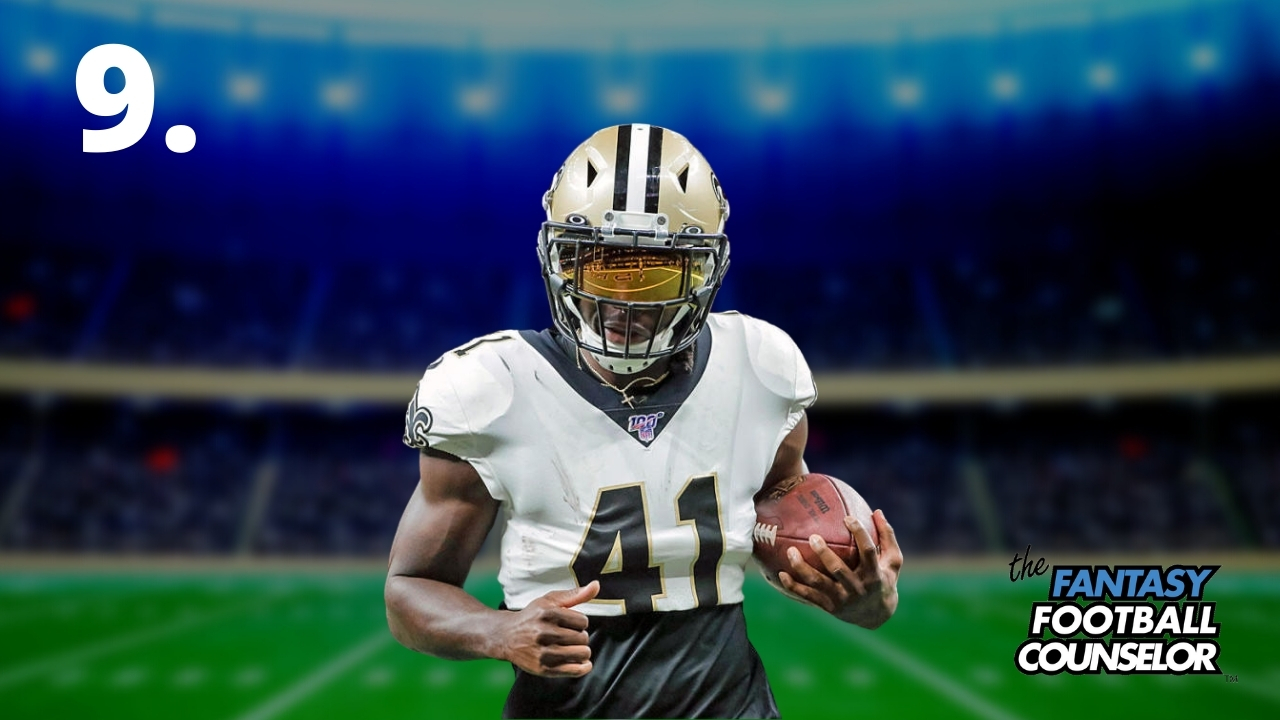 10. David Montgomery
Filling out this last spot in the top 10 was a challenge but had to put David Montgomery in here. He finished 4th last year amongst RBs and can still get better. The Bears realized that he is capable to handle the load without Cohen and he did great. Look for Cohen to be a pest this season, but not as much as before. Montgomery's average ADP is in the third round and I would grab him there as my RB three in a robust RB strategy.
Make sure you watch the whole video for more information and the 16 Round Draft solution to really dominate your leagues.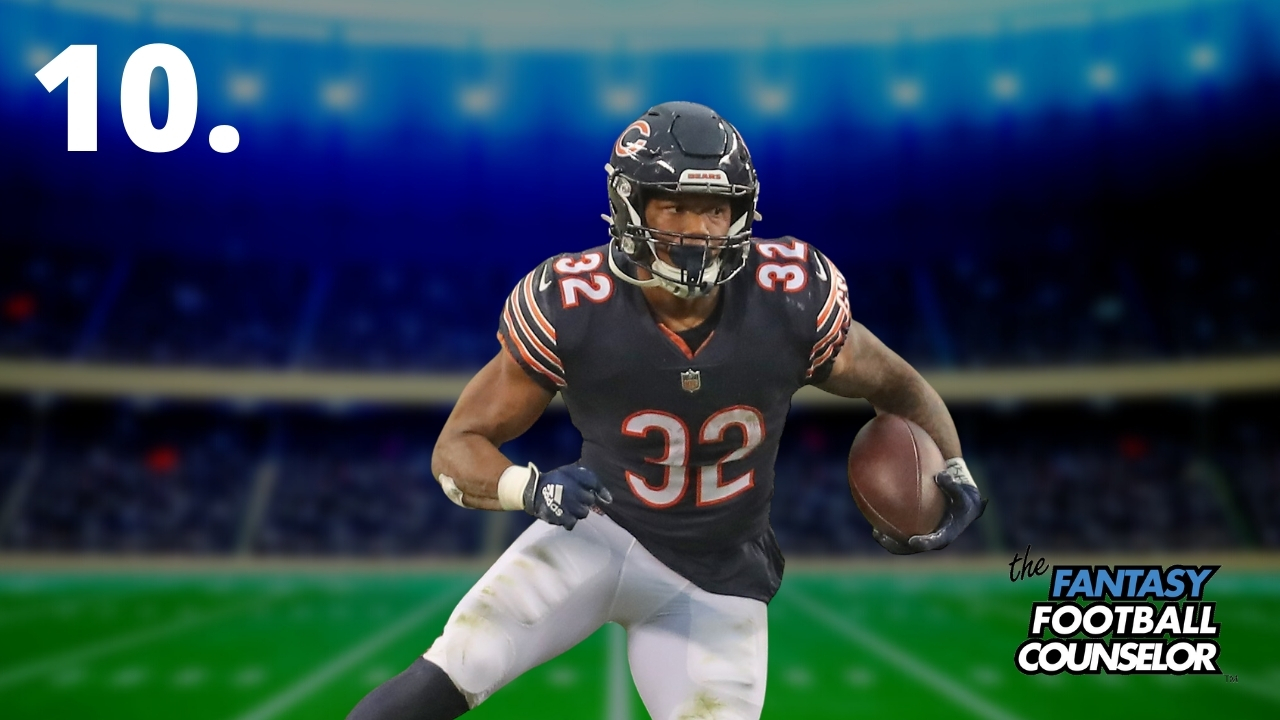 Subscribe to this #1 fantasy football podcast to dominate your leagues and we go year-round.