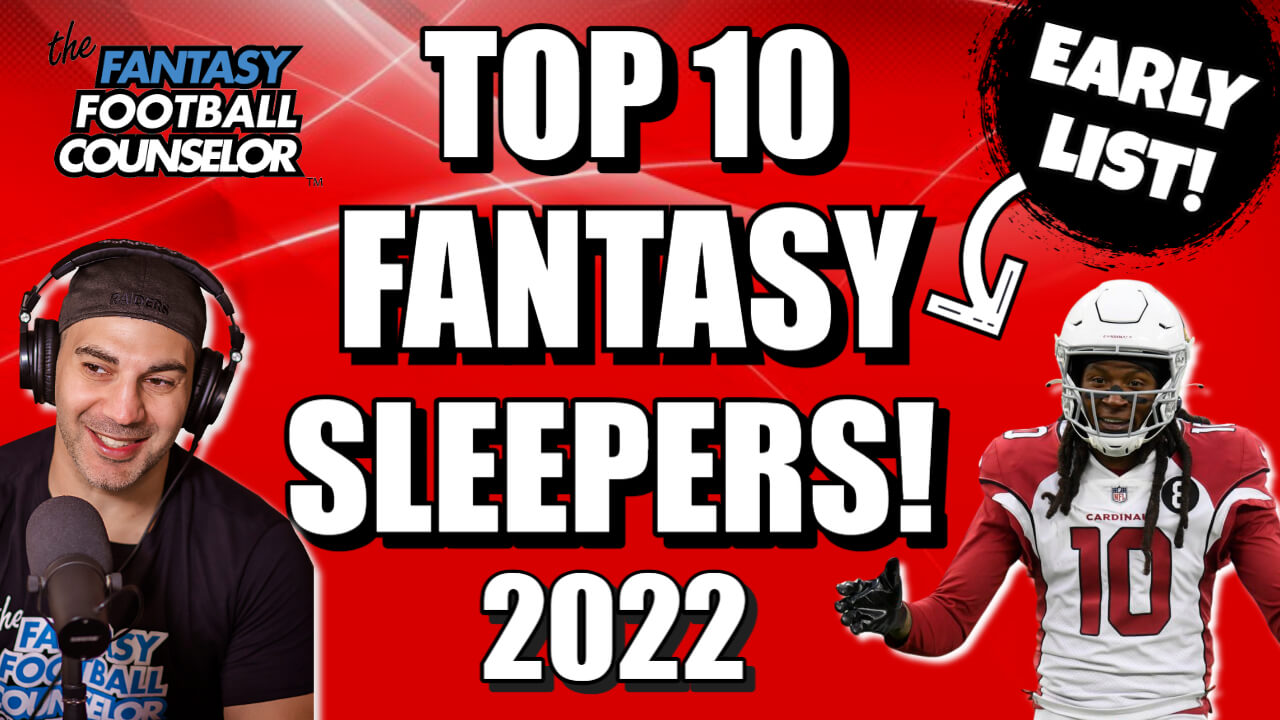 Top 10 Fantasy Football Sleepers 2022:
AJ Dillon
Michael Carter
Russell Wilson
DeVonta Smith
DeAndre Hopkins
Darren Waller
Javonte Williams
Amon-Ra St Brown
David Montgomery
Mac Jones
1. AJ Dillon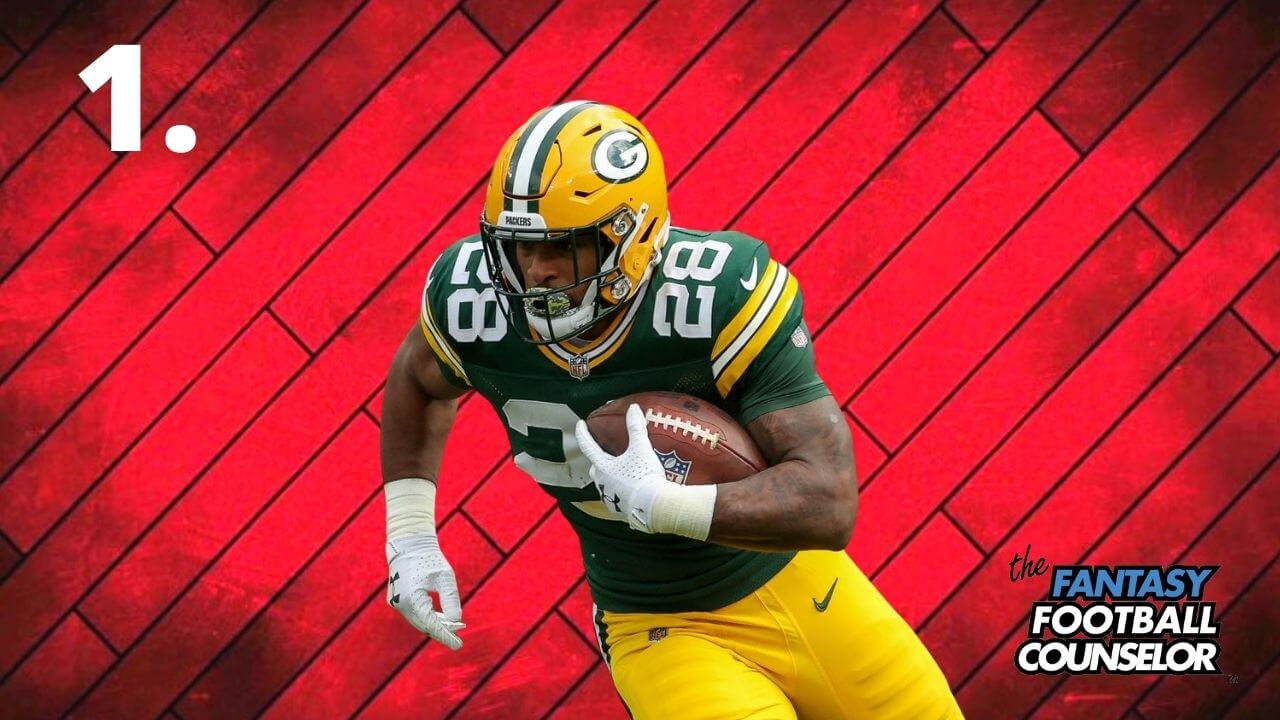 This is a no-brainer for me when I am looking at RB sleepers. AJ Dillon quietly took over the starting job in Green Bay. He ended the season with more rushing attempts (187) compared to Jones (171). I would like to see Dillon take the entire job next year and have the Packers move away from the aging Aaron Jones. The advantage to keeping Jones around is because of the receiving game out of the backfield. You should however note that Dillon caught 34 out of his 37 targets out of the backfield and accumulated 313 receiving yards and 2 receiving TDs.
Personally, I feel that AJ Dillon should be the full workhorse RB and the Packers should draft a solid rookie backup. Things may change this year as well if Aaron Rodgers doesn't come back.
2. Michael Carter 
Michael Carter was a sleeper last year and I told you this in my 16 Rounds Draft solution. This 2022 should see him take a step up in production. Last year Carter lead the team in rushing attempts with 147, rushed for 639  yards and 4 TDs. He was a solid factor in the receiving game seeing 55 targets and catching 36 of them. While it wasn't over the top impressive, Carter finished 29th amongst RBs in PPR Fantasy points with 154.4.
The main drawback to Michael Carter is that he is on the New York Jets, and that offense is suspect, to say the least. I would say that there is no way but up for the Jets and Carter this upcoming season. I like the upside and I am sure the value in fantasy football drafts will be insane. He is young and talented and at the time of the article should be the main workhorse RB on the Jets. I would draft him as part of my robust RB strategy as my 3rd or 4th running back.
3. Russell Wilson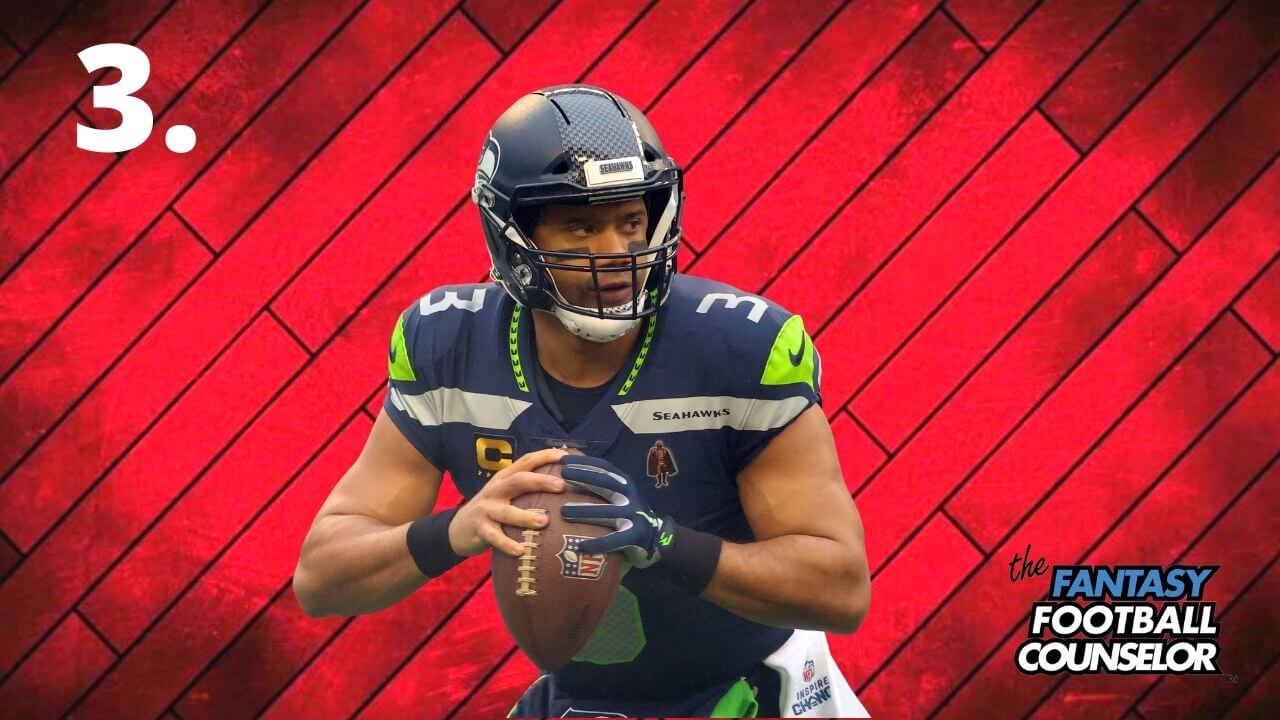 Russell Wilson has been a solid fantasy football contributor for years, and I don't expect 2022 to be any different. Yes, he had a down year last year and finished 15th amongst QBs in fantasy points and only passed for 3113 yards. I would consider this a down year compared to his 4000 plus passing yard average and he should have a solid bounce back this year.
There is talk about his not being in Seattle so his landing spot could play a factor in his production. I feel he still has a few good years left in him and will produce on a high fantasy football level. Note in 2019 Wilson finished 3rd amongst QB in points and 6th in points in 2020. He is a man that can get it done. Recency bias will push Wilson down in the rankings and you can get him for a steal this year. I think people will sleep on him.
4. DeVonta Smith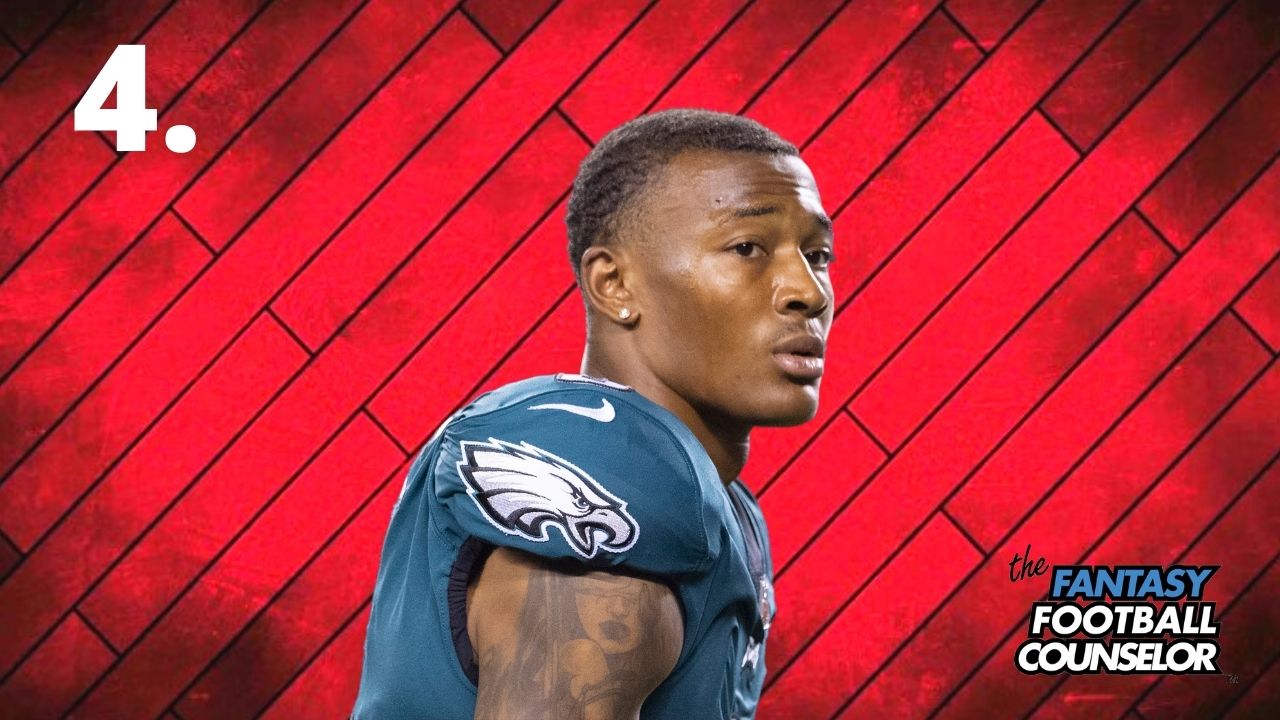 DeVonta Smith is s stud WR and one of the best from the 2021 NFL draft. The past season Smith finished 30th in PPR among WRs with 104 Targets, 64 Receptions, and only 5 Tds. These numbers don't wow me, to say the least, but they do tell me that the talent is there and he hasn't scratched the surface of his potential.
We already have word that Jalen Hurts will get the start again next year and that could mean good things for both Hurts and Smith as their rapport gets better over time. Based on his lackluster finish last year, I know the sheep will be sleeping on DeVonta Smith in drafts. More focus will be given to Ja'Marr Chase and Jaylen Waddle for obvious reasons and recency bias. I think Smith could boom next year and the draft value will be fair for a very talented wideout.
5. DeAndre Hopkins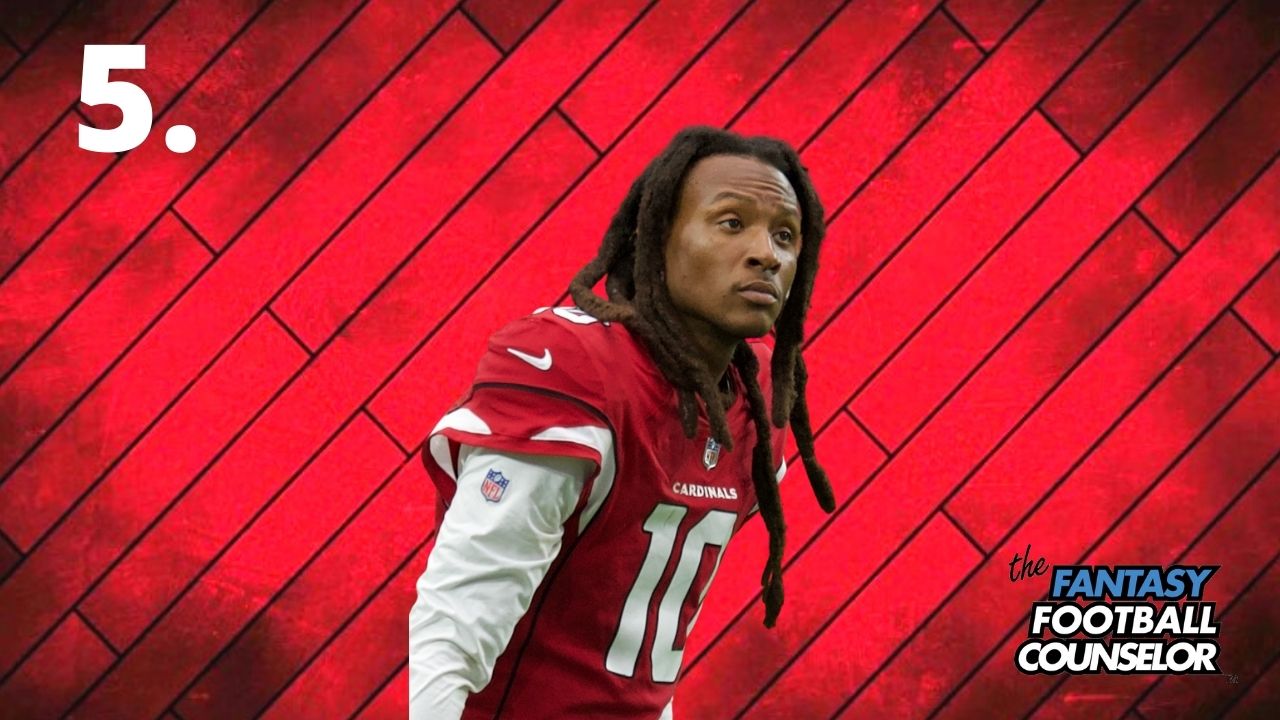 I told you to stay away from Hopkins last year because I knew the volume would not be there with the Cardinals as they have a lot of targets. The consensus all told you to draft him in round one as the top WR. I said stay away as there was a ton of value at WR later in your drafts.
Sure enough, Hopkins busted and when he did actually play, he did not get the volume de typically gets and deserves. Hopkins finished 46th among WRs with only 147.2 points and only played 10 games. He somehow still managed to get 8 TDs but was the biggest RD one bust of the 2021 season.
While I may not draft Hopkins in the 2022 draft, if the value you right I just may consider it. I know the mainstream fantasy football sheep always draft on last year's top finishers, so the value for DeAndre Hopkins should be just right for the pickings. Note that this will not solve the volume issues he still may suffer from a young and growing QB in Kyler Murray who busted in the playoffs last year.
6. Darren Waller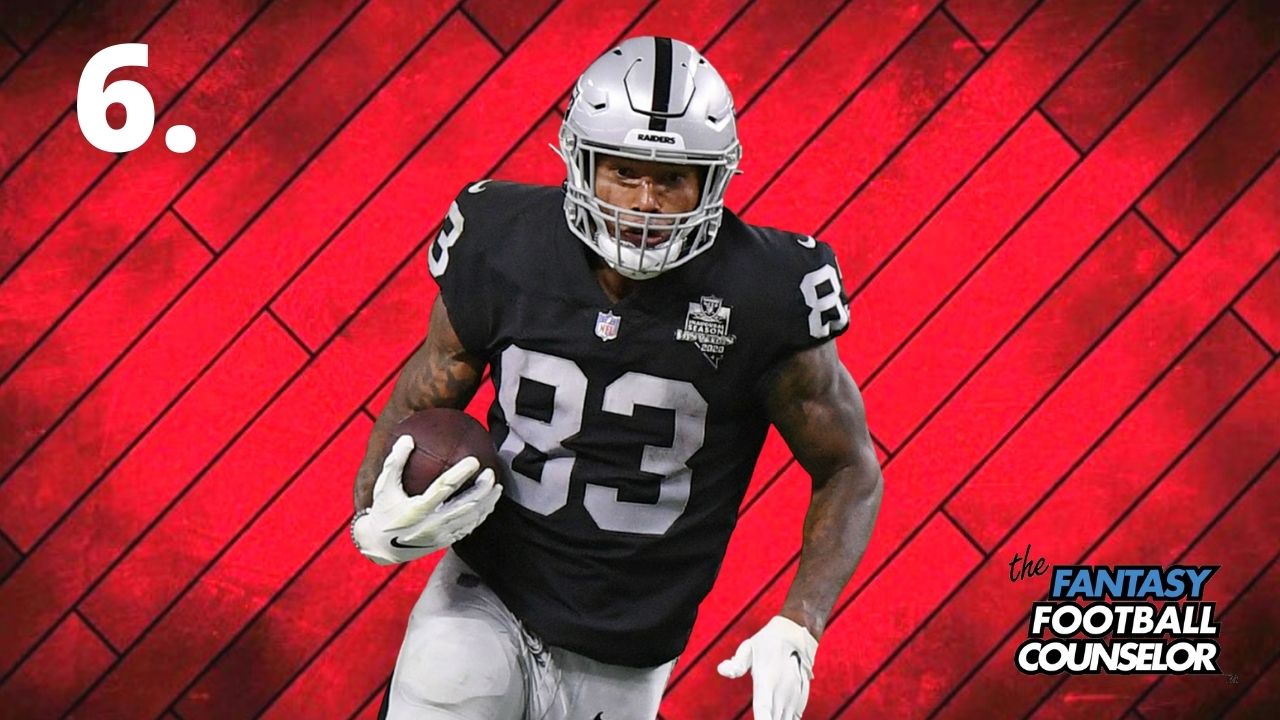 Darren Waller is Carrs Favorite target and that won't change as long as the two are playing together and on the same team. Don't let fact that he finished 17th among Tight Ends ruin your opinion on him. Great Tight ends are hard to come by and he had a down year due to injury.
Waller had some knee and ankle issues last year and should be fully recovered in 2022. I am hoping that the sheep sleep on him and that I can get him for a great value. He had 19 targets in week one and still is Carr's favorite target.
Remember that just because I said that they will bounce back doesn't mean that I will personally be drafting them. It means that I just don't see them doing as poorly as they did last year. Also, this is why you must grab the 16 Rounds Draft Solution to dominate your drafts. It will make sure you have a backup plan for a backup plan and you will be light years ahead of the competition. It is all about depth and any one player can't make or break your fantasy football team.
7. Javonte Williams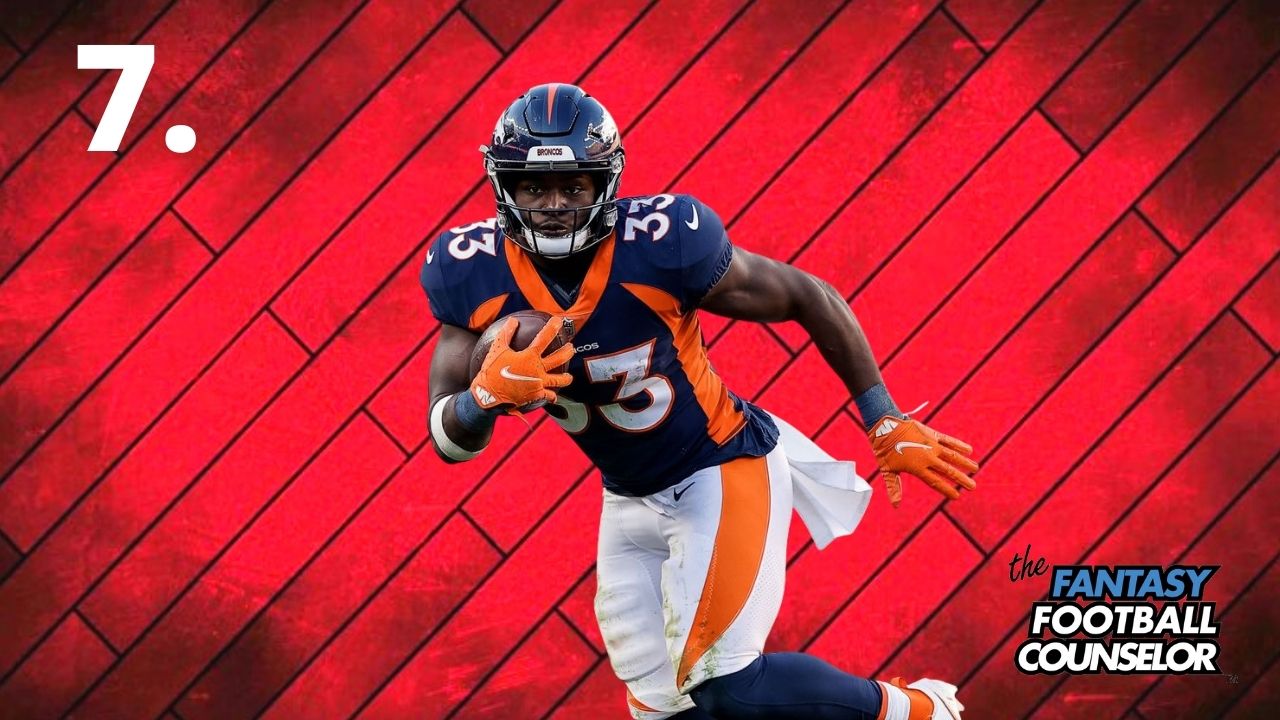 Javonte Williams is a stud and the only thing holding him back from full potential is the pest that is Melvin Gordon. Melvin has had years to wow us and we are not wowed. Williams could be a high draft pick if Melvin is released in the off-season. If Melvin stays on the team going into the season, Williams's fantasy football draft value will be decent and will be slept on.
Either way, I am certain if the Broncos want to win they have to phase out the aging Melvin Gordon and focus on the harder running and hungry Javonte Williams. Williams's Performace has been hindered by Gordon as he chewed up 203 attempts that should have gone to Williams. They both actually ended up with the same amount of attempts in 2021.
The Broncos are an offense to watch in the off-season as they have to address the QB issues and make a lot of moves on the offense in general. Bringing in a stud QB such as Rodgers or Wison could actually help Williams even more. I am excited to see the upside of Javonte in 2022. He could be a sleeper.
8. Amon-Ra St Brown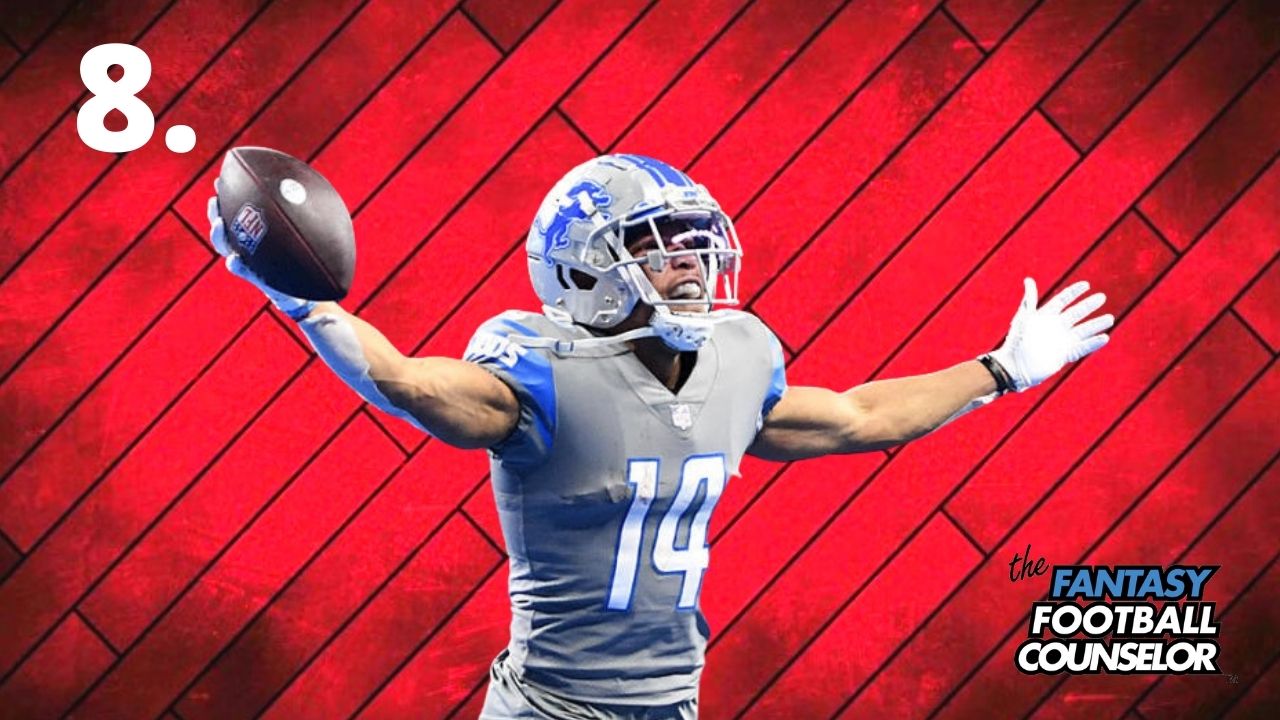 One of the biggest breakouts, I was telling you about before the 2021 season started. Amon-Ra St Brown is talented and the mainstream sheep didn't even mention him. For a guy the entire world slept on except me, he did pretty well finishing 21st among WRs.
The reason I saw the upside of St Brown was the fact that I studied depth charts and there literally wasn't another good WR on the Lions and the opportunity was there. Barring the Lions drafting another stud WR, St Brown should be the guy and will continue to grow and get better.
9. David Montgomery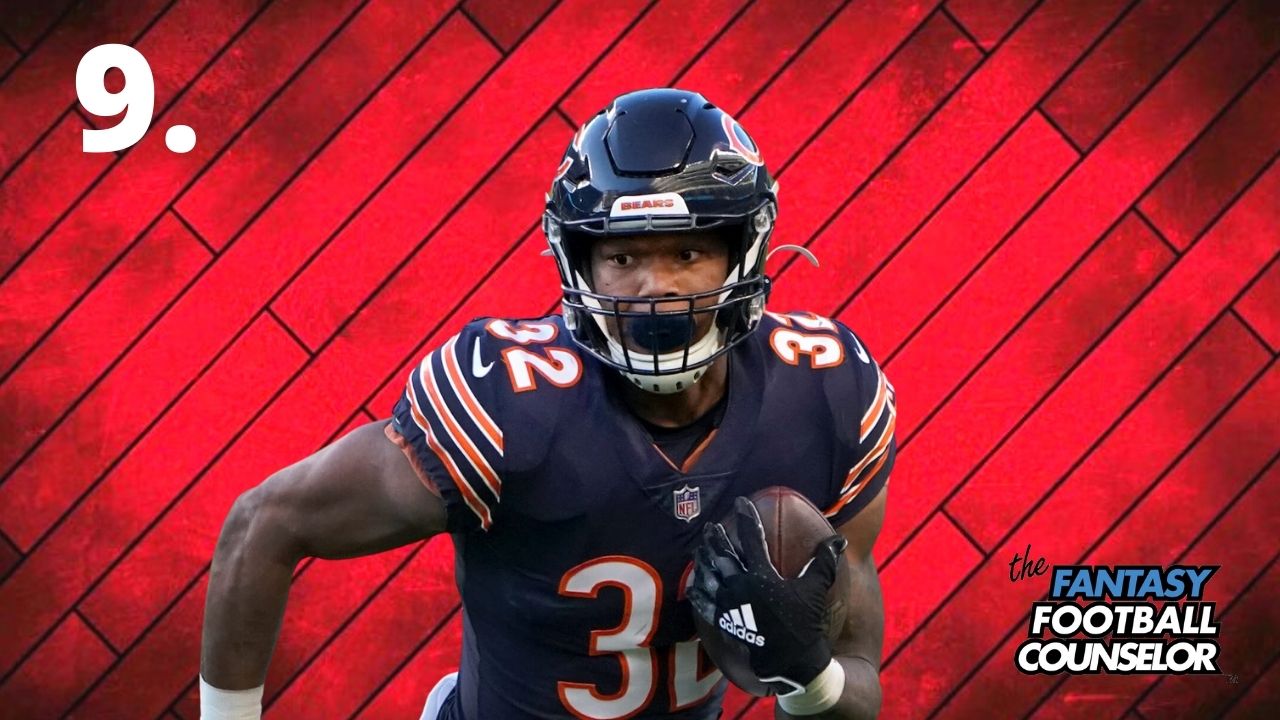 David Montgomery is talented and has a great work effort. He has been hindered over the years by the poor coaching of Matt Nagy. With Nagy gone, things can really open up for David. Now theoretically he is not a sleeper but could be one in 2022 due to the fact that he did miss a few games last year and didn't finish near the top in fantasy.
Montgomery finished 21st amongst RBs in PRR and massed 849 yards on the ground along with 7 TDs and 195 fantasy points. He struggled with a knee strain and ended up only playing 13 Games. I am hoping this is enough to turn off everyone so I can get him for a great value. The upside is there with Nagy being gone and I will willing to draft him to see the potential fireworks.
10. Mac Jones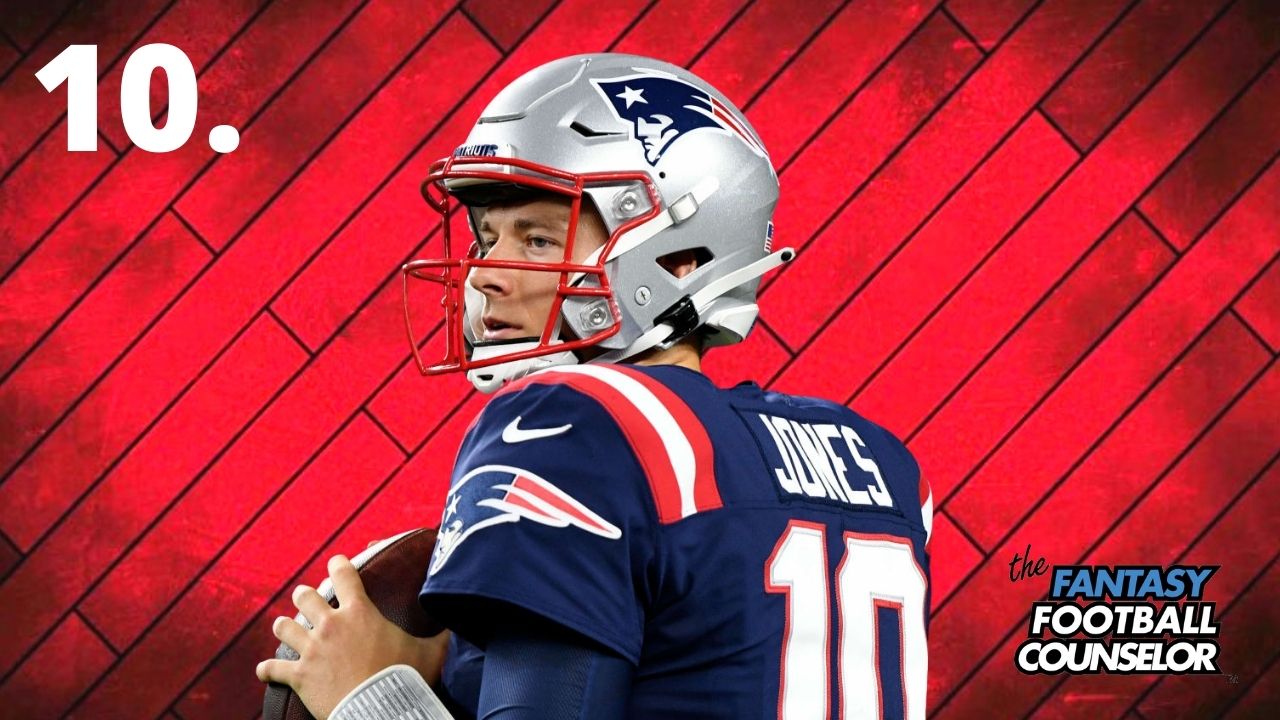 When it comes to the Quarter Back Position, I like to anchor my team with an ace that is proven to produce on a high level. Mac Jones could be a steal in fantasy drafts next season and could finish top 10 among QBs.
Last year Jones finished 18th in fantasy points amongst QBs in his rookie year and passed for 3801 yards and 22 TDs.  This is not bad at all considering his primary target was Jakobi Myers who is a mediocre WR at best. There is some upside here for a guy who put together a decent fantasy football campaign with minimal weapons around him.
If the value is right, I may draft him as my backup QB that can give me safe numbers to cover my bye weeks and potential injuries.
Final thoughts
There will be a ton of fantasy football sleepers in 2022 just like there is every single year. This is my early Pre-NFL draft list. After the NFL draft, we will see where the rookies land and how the depth charts end up. This will give me a better indicator of who the true sleepers are. Either way, I am confident that the sleepers mentioned here in this article will be of great draft value.
For all the sleepers, breakouts, and optimal players to draft in each round, grab my 16 Rounds Draft solution! https://thefantasyfootballcounselor.com/16-rounds-draft-kit/